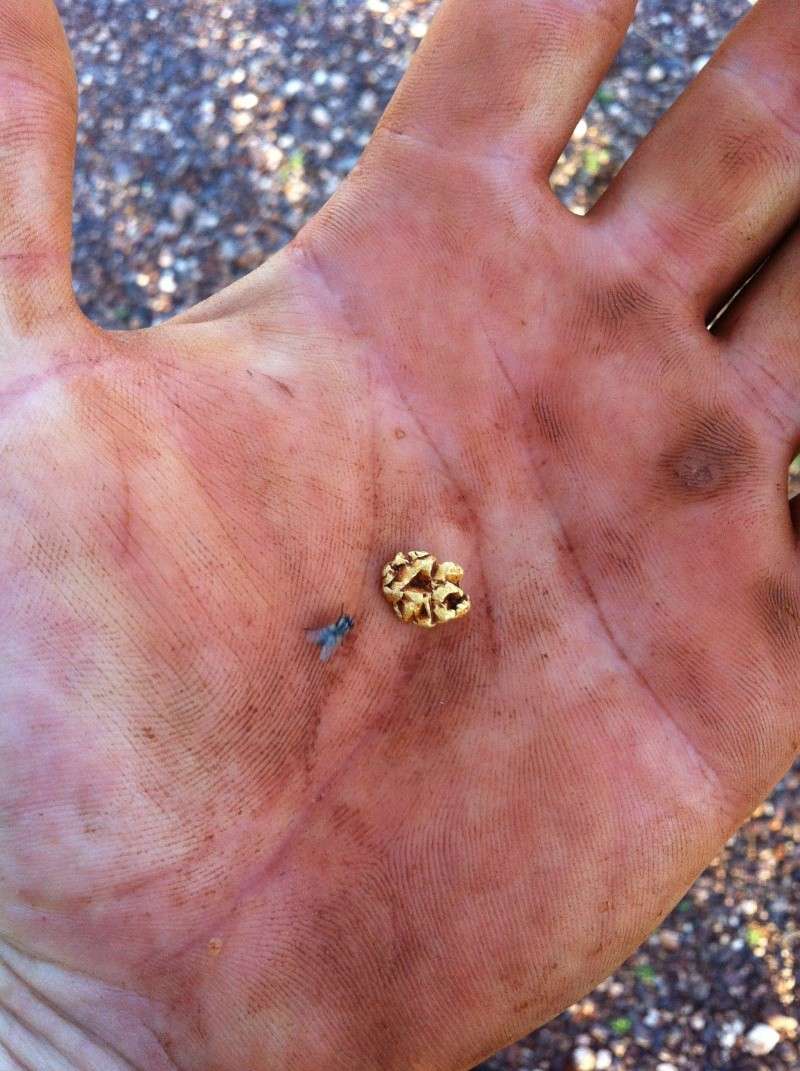 Just learning how to post a pic
Nice nugget there EdWood
Watch out for them Fly's mate, "Someday" can tell ya all about them gold stealin fly's


Thanks for showin
Pete

GDAY EDWOOD
nice piece of colour m8 hope theres plenty more from that spot??
good ta see ya got callouses on hands (not an office jockey)
good scratchin
cheers the speciman
Gotta admit its not new ie- found this weekend, but is only from early feb and I wanted to learn how to post a pic. That only took an hour!, refering to the "how to" posted by goldstalker.

Spot was well worn near Tommy P, so no good info for you guys. The patch even had the obligatory 4x4 tyre track right over it. Seems like the heaps of people that go out there never checked this particular area, cos it wasnt deep or anything.
I get it Ed. You found it on a "Fly in-fly-out" expedition
:rolf:
Robert
Nice little Nug!!
if it was smaller you could've said it was 'flyshit'
I'm tellin yu, that damn fly's tryen to work out how many of he's mates it'll take to do a Houdini with yu little nug

Someday






---
Permissions in this forum:
You
cannot
reply to topics in this forum