Hi All,
Went on Friday afternoon for a quick detect in Golden Triangle.Managed to do 4 hours for 3 pieces which was my record for a most nuggets in one day.

.
Decided to stay and have another go on Saturday.
3 little nuggets in the morning then nothing until 5pm.
From 5pm to 6.30 got another 4 and was over the moon.Another day another record.
Funny thing was i got a signal on 4th nugget and was already excited as that would be mine new record for a day.Got a little nugget, filled the hole and went with the coil over again just to make sure its all ok.Well there was still signal.Dag it out again and scored 2 nuggets in one hole


(Bottom 2 in the photo).
Happy day out.
Minelab 4000 with 11" mono.
Most of the nuggets on the surface except first last 4 which were around 7-8 inches deep.Weight after cleaning 1.3grams.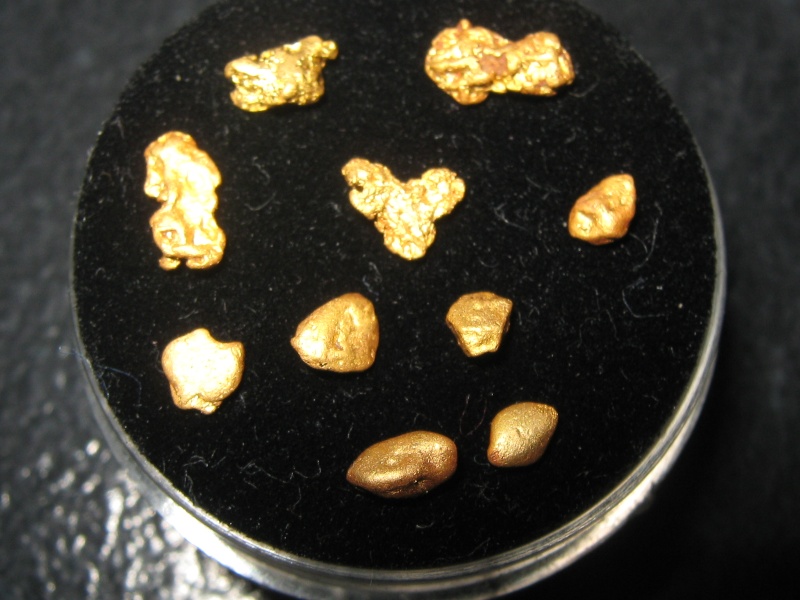 _________________
Play hard or go home

golden





Nice Poke of nuggets there G

Well done mate, and its great to see your now gettin the clickerty on a regular basis mate...
You off for the weekend to grab some more ??
yous have the Lanny thing on dont yous.
Pete

Well it is Easter and my in-law are here so no detecting.Next week in WA.
Maybe score a first detecting day out in WA while there (if someone adopts me)

GoldEN

_________________
Play hard or go home

golden





Well done man, especially the last 2, Nice rounded little suckers, Dig deeper an wider, Guarantee there'l be more of the same!


Chris

Someday





Well done goldEN. Now...get out of the bloody Triangle before you get it all




Good luck"over there". Give 'em heaps
Robert

---
Permissions in this forum:
You
cannot
reply to topics in this forum