G,day, i found this speccie a few months back and as its not that good to look at i decided to mash it up in the dolly pot,
before this the gravity test showed 26 grams of gold inside, after smashing it and then panning it i weighed the gold and it came in at 26.69 grams so the test was pretty accurate,

Stu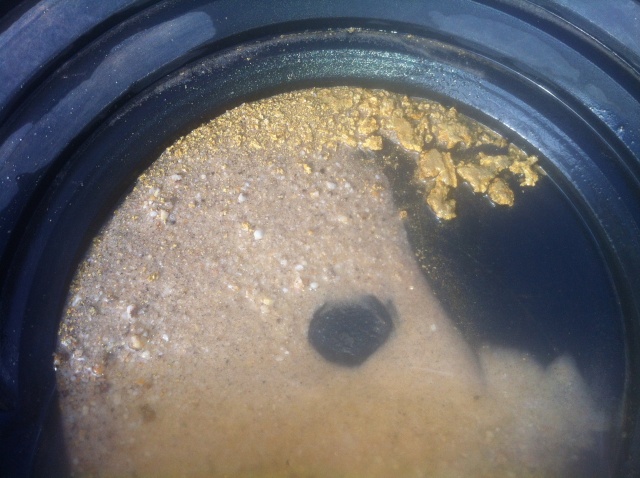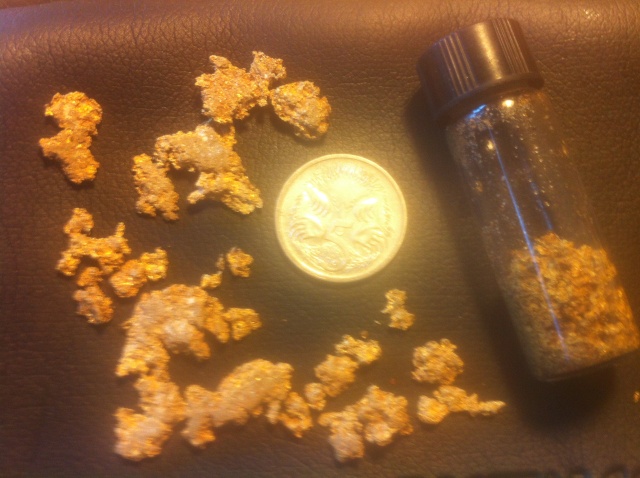 snapper





Still doesn't look that good Stu, yu best send it off to me! I'l trade yu, got some lovely looken oxidised lead, real rare!

Someday





wouldnt be the stupidest thing ive done


snapper






Actually you got some fairly realistic looken animals in that bunch!
Don't worry about me man I'm just jealous


Someday





I'll trade ya some lead, brass and rusty tin and I reckin it's a good deal


_________________
Life is what you make it, always has been, always will be.

Bignuggs

Forum Admin





Onya Stu, nice haul mate.

Pete
Hey Stu. Did you do the multimeter test on it first?

toad





yep Neil, most of it wasnt connected, it was all very thin veins running through the quartz,

snapper






---
Permissions in this forum:
You
cannot
reply to topics in this forum