went and brought a new 12x9 nugget finder this morrning and thought i would give it a run befor the wet weather came in. after a few hrs nothing to show i thought i would try a spot i had flogged with every coil and pulled some good gold out of. i put the 5 into extra sensitive and started off swinging, the rain had just started to come in and i had the most smallest of signals. after digging a few inches it started to come in nice and clear, this is when i had started videoing it.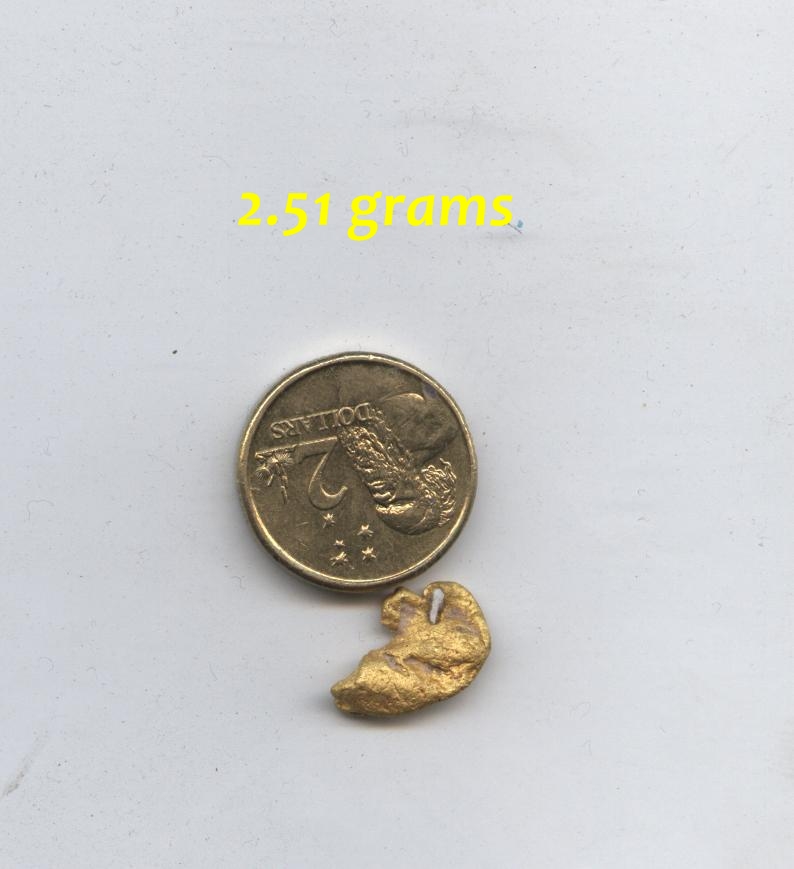 cheers
stoppsy
Last edited by stoppsy on Tue 18 Dec 2012, 4:29 am; edited 1 time in total
Thats a nice piece and well done stoppsy

I think I'll have to try a nuggetfinder coil.

_________________
Life is what you make it, always has been, always will be.

Bignuggs

Forum Admin





Well done Stoppsy, lovely slug there mate

Nice one Stoppsy, has it got a hole in it or is it a piece of quartz,

Stu

snapper





thanks guys, i love the nugget finders... stu it has a hole through it i had to look at the nugget to make sure

Hey Paul, you n the mate still on for the Muster next year mate ?

Pete
yep for sure mate i'm frigging hanning for it
nice nugget stoppsy well done

bluedog
Go the nf all day long Stoppsy.
I would not have found half the gold without these coils.
Keep the vids up mate,all we got in the west come summer time.
Unless your like Pete and just crack a brew and keep swingin.
and diggin
Ryan

Smash_it






---
Permissions in this forum:
You
cannot
reply to topics in this forum