G,day, today i decided to give the worked areas a miss and do some prospecting, walking through an area that looked good but was very salty and noisy and was nearly going to give it away when the 5k screamed at me and looking down for some rubbish i saw a nice yellow nugget, i couldnt believe it at first but i knew this would be the biggest solid nugget ive found and it just beat my previous best by 1 gram, it weighed 20.4 grams, still not in the 1 ounce club yet, Stu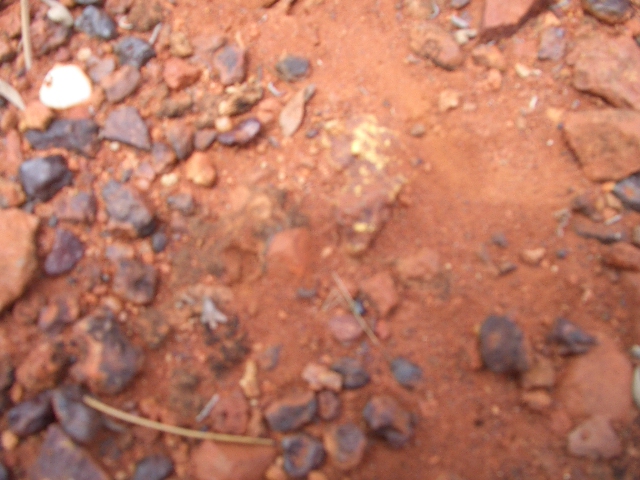 snapper






Nice one snap

_________________
Do not go where the path may lead,
Go instead where there is no path and leave a trail.

Flying kiwi





Bewdy Stu! Keep at it bloke, there's a multi-ouncer out there with your name on it for sure.

toad





Unreal Stu

how ya hacking the heat cob
Last edited by Crazy Pete on Sun 16 Dec 2012, 5:37 pm; edited 1 time in total
Good onya stu leave the crumbs & get the big new stuff , you may go dry for a bit , but the rewards are there on new ground & its an encouraging pic for the newbies to show any pi detector can get you there . Powerchain the massive iron flats & thats how it goes , no skill just a weary body after each shift . albo.

albo





good find Stu, bloody magnificent, I want one


_________________
Life is what you make it, always has been, always will be.

Bignuggs

Forum Admin





nice gold stu,
he was just sitting there waiting for you
Good stuff mate ,walk and swing where others refuse to go and there it is.


groundrush





g,day, Pete the heat is making things real hard, i was up at 4.30 this morn and back by 11, lucky we have an old pit which is full of water so we have our own swiming hole, Albo ya spot on there about prospecting new ground as thats where the bigger nugs are but hitting the old patches for a bit of bread & butter now and again can somtimes uncover some good nuggs

Stu

snapper





thats a bloody good find snapps! i rekon by the looks of that ground my GP extreme would be screaming hot rocks all day
nice
thats a nice nugget :xm1: :xm1:

bluedog
Heh snap,that is awesome mate always lookin for a sunbaker.

Only ever found a grammer, 20gm now thats a slug.


Take that any day.

Ryan

Smash_it






---
Permissions in this forum:
You
cannot
reply to topics in this forum