Here is a pic of the 76 gram nugget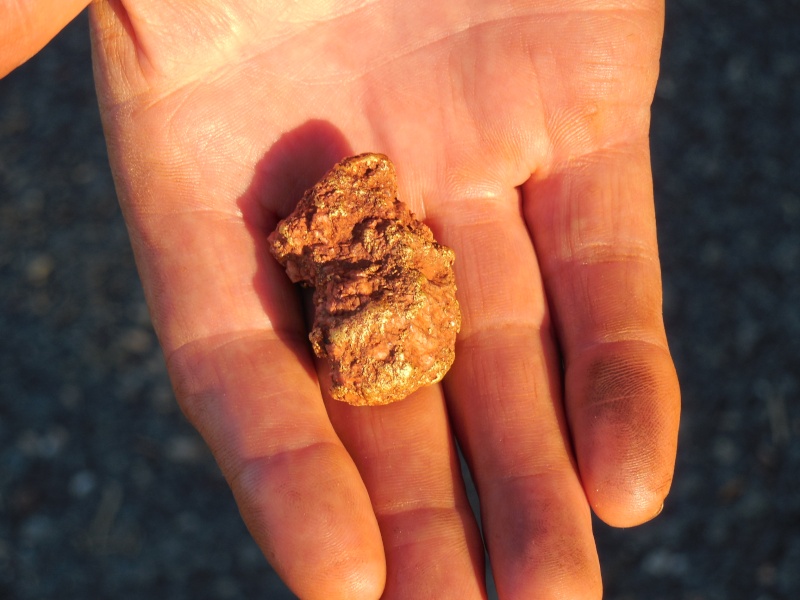 macgyver5154





Very nice mate. How deep and what were you using? Virgin ground or just of known diggings???

pilbarachad





The nugget was found on a saddle between two rigdes, about 10" deep with a ML 5000 and a 14" NF eliptical coil.  A couple of old dig holes in the area, but no other gold was found by our party.

macgyver5154





great lump , can ya show us another when its cleaned up as well , cheers albo.

albo





Holy snapping duck shite!
Beautiful lump.Would like to see it clean to.
I knew a a bloke that found a lump up that way ...sharks gully from memory!
You out that way.
He s bit was 12 ounces

decanfrost





Wow!  Lovely nugget 
Annie

---
Permissions in this forum:
You
cannot
reply to topics in this forum