I found this about 2 foot down and the detector screamed when passed over it. It is very magnetic and heavy for it's size. It also has a black burnt looking crust around it. Although it is hard to see through the red dirt. It weighs just under 2 kg. How do I identify whether it is a meteor and also it's worth.
Craig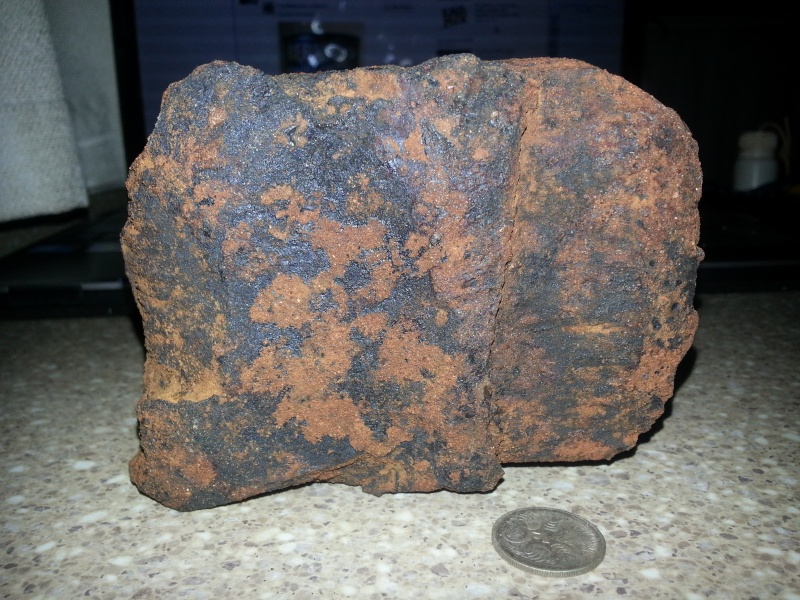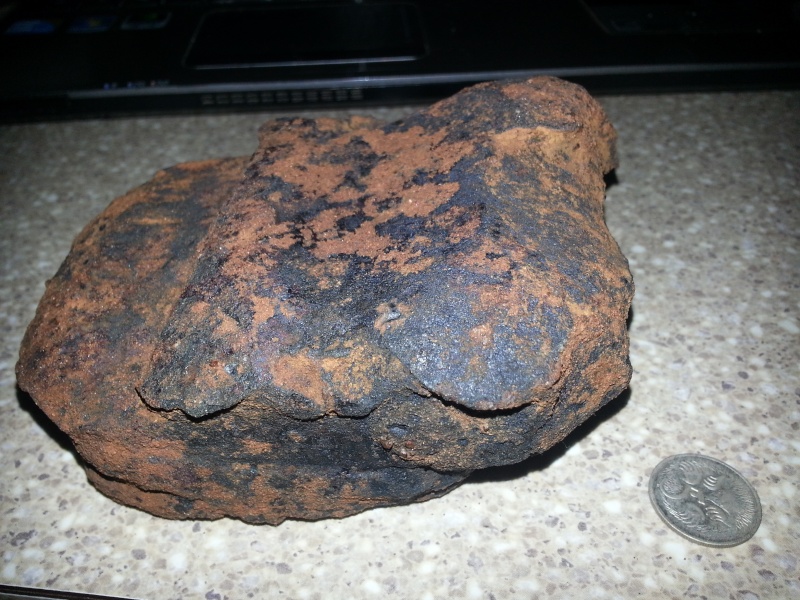 Have it tested for nickle, most meteorites have it.
i would paint it yellow




 bluedog
Try a web search, I just did and there is some good info on there.
Chris

shorty





You can get it tested in Perth, there is a geo that works over at the Wes Aus Museum, if its Iron they have seen before and they know what it is, they will give a little certificate etc telling you what it is and other details.

If on the other hand it's something Rare, "New Iron" or mars etc then you will not get it back and they will keep it.
WA laws suck.... don't even think about trying to sell it overseas either, Australia has a law to stop that as well, big fines and or jail time apply.....

Good luck with it, it's a very lucky fine if it turns out to be a meteorite, very unlucky you found it in WA
_________________
Johno

rarebreed





Jack-Tar wrote:
Ain't that the truth. Unlucky if ya found it here in the West and reported the find.  But it does have some unusual structure..
Maybe just keep it as a souvenir.

Cliff

_________________
Life is what you make it, always has been, always will be.

Bignuggs

Forum Admin





Thanks for the info Johno, but who said I found it in WA
There ya go, it was found elsewhere


_________________
Life is what you make it, always has been, always will be.

Bignuggs

Forum Admin





Hi Craig,I have handled many many meteorites and I am pretty sure your rock is not a meteorite. The ribbing is caused by etching of softer layers in the rock by natural erosion in the ground. Meteorites don't have such layering and the ablation patterns that form on meteorites as they fly through the atmosphere don't look like that. I would say it is a rock with a lot of metal in it and the black is probably a manganese or similar oxide coating, probably a reaction rim where the metal rich rock is in contact with the soil.

This is just my humble opinion, by all means get it checked out. However if you do some diagnostic work on it yourself using web info you may work out what it is yourself. (grind a small corner to see what the fresh rock looks like inside). If it is a meteorite a magnet will stick to it (some types are not magnetic, but 95% of them, including all the ones with metal in them are)

Cheers Tributer

Tributer





Wow never seen a rock like that

I also found a strange rock, It was found in Granite Breakaway country out yonder  and I spotted this rock sitting on its own in the sand, Waved the coil over it and it gave a weird loud signal and stuck to the pick magnet, It looks as if the rock is rusting as you can see by the pics, Got me stuffed wont be sending it to the museum after reading every ones replies bit of a shame really cause how are we to learn, There should be some type of incentive.
Anyway on the gold front I did find another specie near Last years should go a bit more too.. Took a friend to the spot and he found a specie 3 meters away from last years which should have a ounce and a bit in it, He was using the GPX4500 but running a different coil, I was using a18inch NF and he was using a 24x12
  Running the same settings Had his name on it, Caught me by suprise when I seen the dig hole near my last years hole cause I cross chained that area
---
Permissions in this forum:
You
cannot
reply to topics in this forum