Hi, my youngest daughter turns 21 in late October and all year iv'e had this planed.
This is a 9 carat yellow gold bracelet that i have had made up for her using a private contractor [cut out the middle man]
The bracelet has been incerted with 15 grams of small nuggets that i dug up earlier this year.
The nuggets were xrayed by JM cash and gold services, Fremantle, and the purity of the nuggets went fron 96% to 98%, very high for WA gold.
Hope she likes it.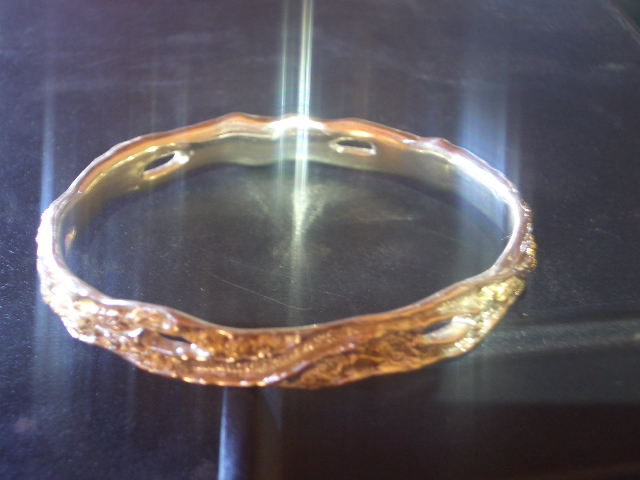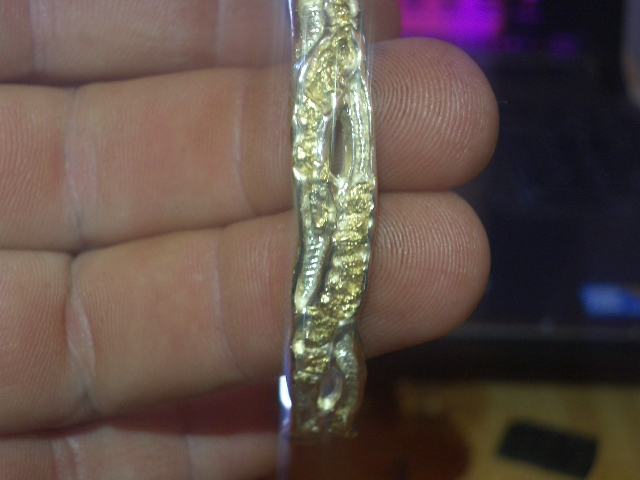 snapper





I'M sure she will like it
It looks a great looking bracelet & best of all a one of
A lucky daughter

_________________
Any day i wake up, is a good day

Wotif





Stu that is excellent  
   ya daughter is a lucky girl  

Cliff

_________________
Life is what you make it, always has been, always will be.

Bignuggs

Forum Admin





G'day Snapper.  That is one lovely bracelet - I'm sure she will love it.

Annie

---
Permissions in this forum:
You
cannot
reply to topics in this forum