Hi All, long time since we have been able to access the forum and sorry we didn't make the Gold Forum meet out of Laverton due to illness.  Joan and I were over in Victoria for the winter and did try our hand at prospecting to no avail.  On our way home to Perth, we stopped in Kalgoorlie to prospect as with our friends, we had two kind invitations to prospect on two separate leases.  First time ever being asked to prospect and also in Kalgoorlie region.  We really appreciated and more so when we were very lucky and found one ounce on one lease and another ounce on another.  Photos attached.  Joan with her trustee GPX5000 found a lovely 1/2 ounce some 18 inches deep which too some chissling with a lump hammer at the cap rock, then out popped a 1/2 ounce nugget.  
Roll on the spring and venture out again.  
Bob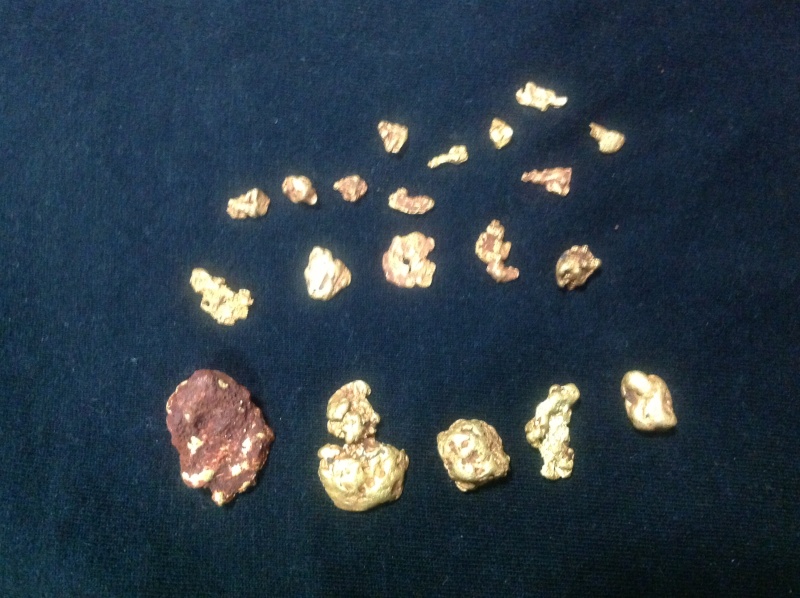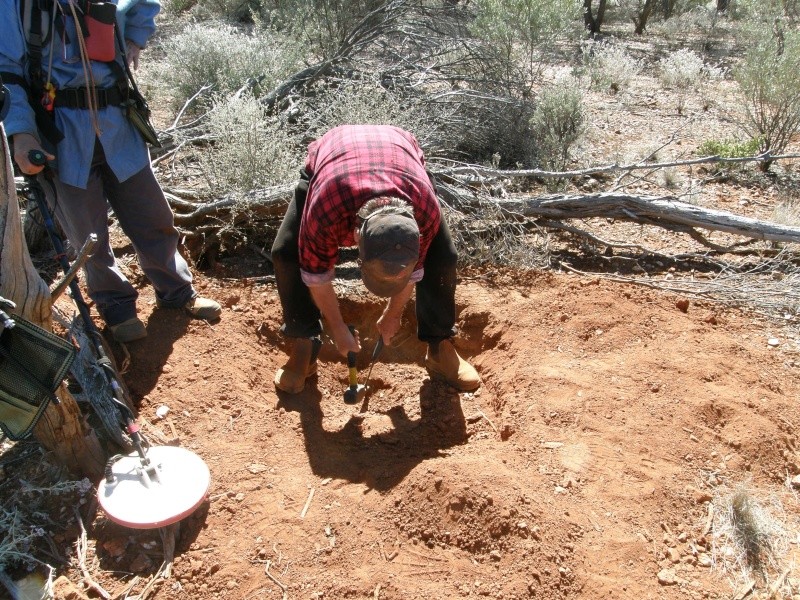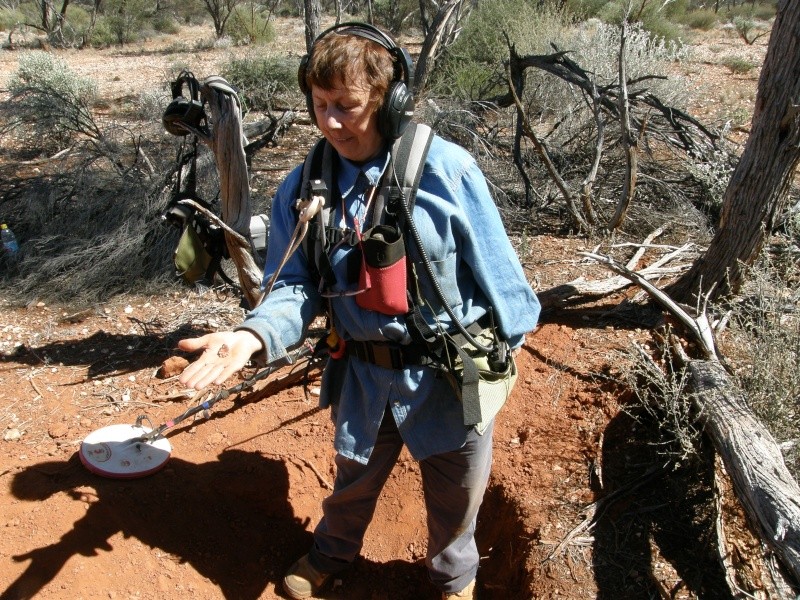 Last edited by Bignuggs on Wed 18 Dec 2013, 7:58 pm; edited 1 time in total (Reason for editing : Just helping out with the pics)
Nice gold and well done. Good to see ya's back safe and sound

Cheers
Cliff

_________________
Life is what you make it, always has been, always will be.

Bignuggs

Forum Admin





Very we'll done nice gold looks like you had a great time
Cheers bluedog
Well done BIG GEM!  Very nice nuggets!

Annie
way to go Bob and Joan--u just never know what is goin to pop out of that hole..
u might want to invest in a bigger pick 

well done
regards
oneday
Nice!

A much as I like the gold, a picture of someone using a hipstick brings a real smile to my face!

nvchris






---
Permissions in this forum:
You
cannot
reply to topics in this forum