Well a week ago i found my first, Now i have my second. Been detecting for just over 7 years and it's taken till now to find any rings of any worth. It's just like Nugget detecting, As a lot of you know until you get that first nuggie, Only then does it seem to flow.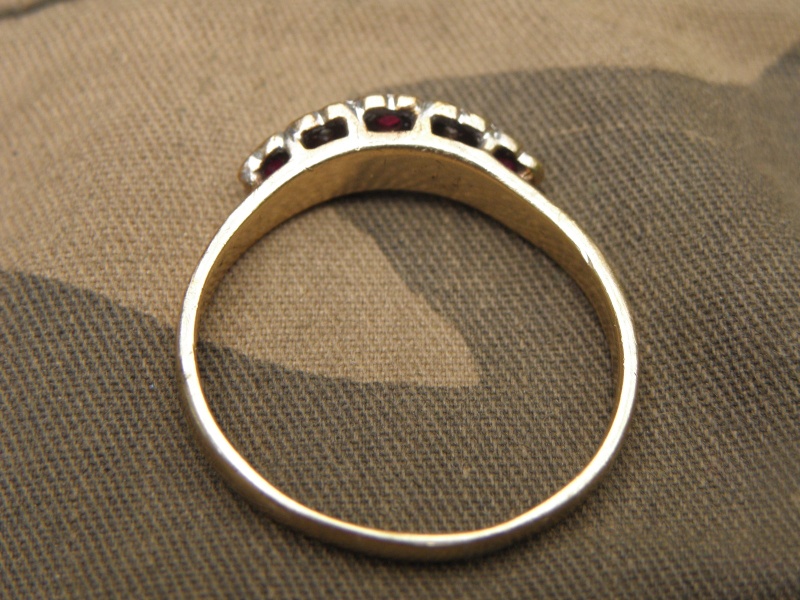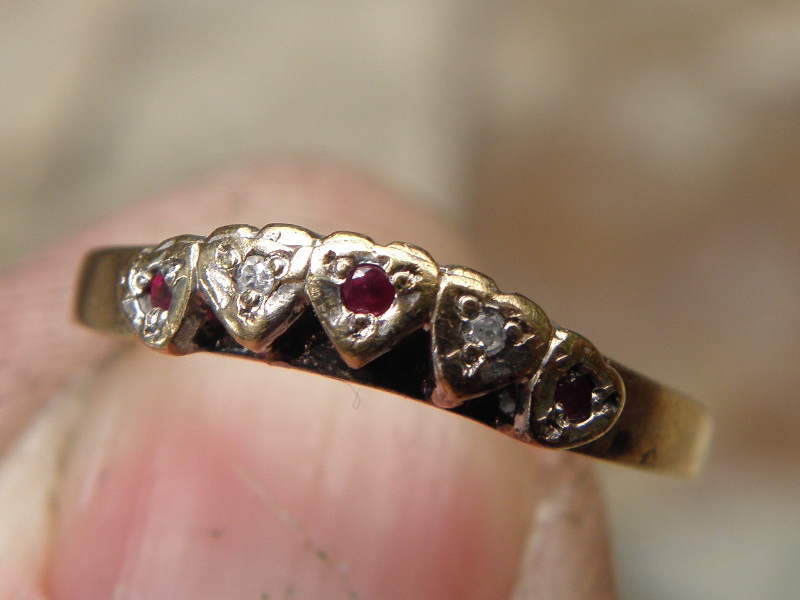 Cheers
Ashley

Ash100456





Hey Ash, nickin ya grannies rings dont count bro  



Well done man your on a roll  

_________________

CrazyPete

Forum Admin





Thanks Digger1, Good one Pete. Was my first outing with the CTX3030, I was working just in front of the weed line and Jagged it. Thought it was just another junk piece until i saw the 9K. I might just get enough time to look for anothery before we head off.
Cheers
Ashley

Ash100456





Nice find Ash,keep it up. How do you like the 3030 compared to your GT and do you think the GT would have picked up the ring if you had walked over it?
G'day Woteva, The 3030 is so foreign from the GT, I really was struggling to make sense of the signals, You have to wave over a target and hold it off it and look at the reading then go in for the kill with the deadly pinpointing. From memory it was a shallow target so i have no doubt that the GT would have found it. Early days with the 3030 as yet but the GT is far easier to use ( probably cause i am so used to it )
Cheers
Ashley

Ash100456





Hey they look like my mums rings I lost
Cheers bluedog
Hi Bluedog.What you doing wearing your mums ring. LOL

Cheers
Phil

cruiser1





cruiser1 wrote:Hi Bluedog.What you doing wearing your mums ring.  LOL

Cheers
Phil
Hi phill I was wearing my mums rings when I was dressed up for the mardi gras  

Cheers col Hehaaaaaaaa
I see a bit of Cross Dressing has been going on  

Footnote for Woteva, Out of curiosity i fired up the Sovereign GT and ran over the ring, Screamed in with a very clear signal like i got with the 3030. Hopefully gonna get a bit of time tomorrow to play some more with the 3030.
Cheers
Ashley

Ash100456





Thanks for the feedback Ash, I'm happy with the Sovereign for now, will get the WOT coil though for extra coverage on the beach.
Yep Woteva The WOT Coil is the go.

Thanks salt-d, Yeah 2 Goldies in 6 days and not one in 7 years, Found a reasonable amount of other goodies just not gold Jewelery.

Cheers
Ashley

Ash100456






---
Permissions in this forum:
You
cannot
reply to topics in this forum