Hi all, found this on new years eve as an end to 2011.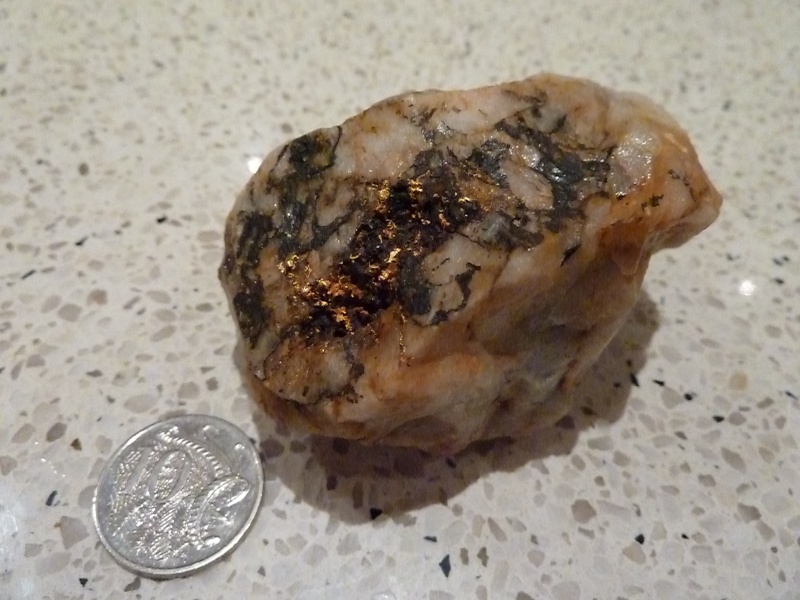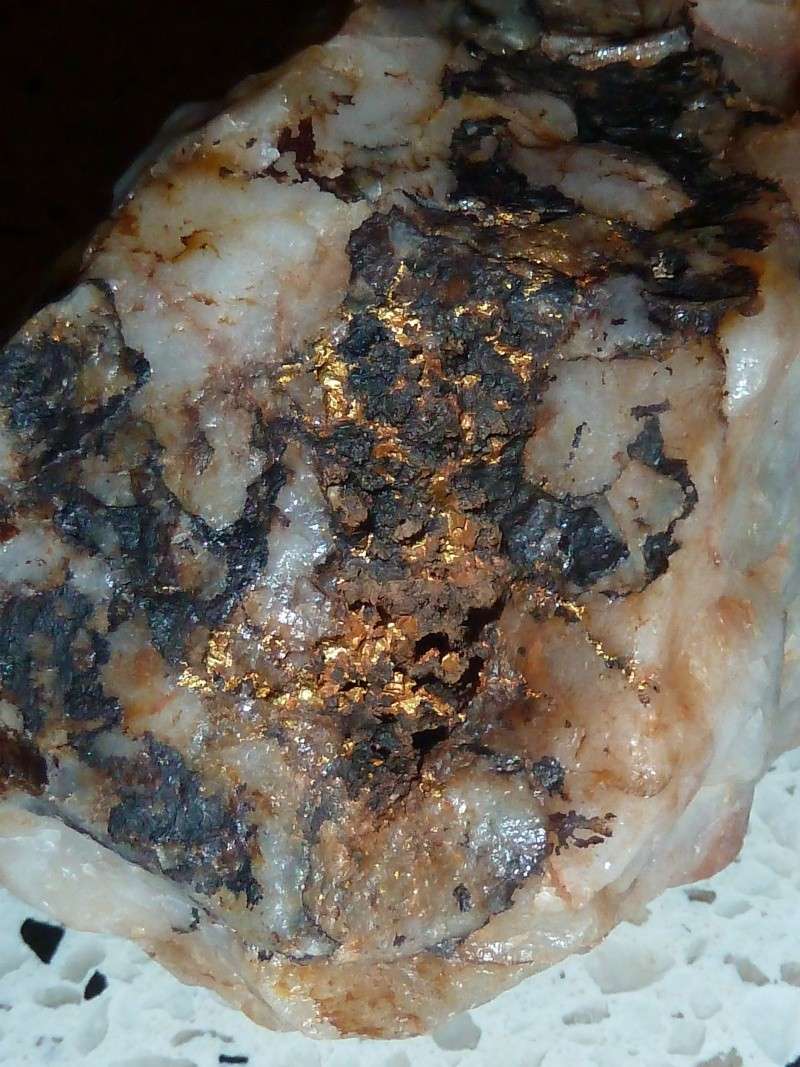 Specific gravity test gives it between 40 and 56g of gold (or down to 7g) depending on the calculation i used...
Time will tell as it is being dollied on saturday.
Thats a real nice specimen you got skaufman almost a shame to dolly it. still golds gold no matter what shape or form well done.

keating.gold





Very nice. its a shame ya have to break it up but ya gotta get the gold. Lets us know how much comes out.

_________________
Life is what you make it, always has been, always will be.

Bignuggs

Forum Admin





I love species, more so when you crush them to find out exactly whats inside.
The one I found this year was weighed roughly by water displacement and I estimated that there was about 7.3 ounces inside.
Later when I got home I thought about this as it didn't look like it would hold this amount so I surfed the web for specific gravity test and it's formula.
When applied it came out as 7.2 ounces were inside.
So I dollied this specie that turned out with a large piece within with some smaller chunks the weighed in at 6.65 ounces. I then retreived the fines from the sands with murcury that when retorted and made into a button weighing in at 47 grams. Total being 7.12 ounces.
Last edited by twa on Thu 05 Jan 2012, 1:46 am; edited 2 times in total (Reason for editing : To include image)
i don't know why you would dolly specimens as good as those.

Goldbait





G'day Goldbait, well may you ask but the truth be known that previously when trying to sell specimens they query as to how much gold that is inside and are reluctant to pay gold price alone, I know as one specie that weighed just over 1 kilo no one was interested. So I crushed that one also where I got 14.32 ounces out of it that was then poured into a bar. ( That bar sure looks good compared to a specie, the bar can be sold at any time with none of the hassels.
Cheers,
twa
please don't misunderstand me and you certainly raise a good point about some specimen's. i was merely commenting on the ones posted in this thread. i guess it's just me and my love for specimens, i hate seeing nice ones crushed.

Goldbait





G'day Goldbait, I replied as it seemed like a question to me and it deserved an answer, but believe me I don't like crushing good specimes either but there a limit as to how many specimens you save with out the risk of them becoming stolen or lost. There would be nothing nicer than to have the species displayed to show to all but then the word gets out sooner or later then you have to deal with other problems.

Cheers,

twa
Very very nice rocks there TWA.
I'm with you mate, smash em and cash em

In all my years chasing the heavy banana i've hardly found any Qrtz Species but i find lots
of Species in iron

anyone would think there's no qrtz where i go.
Its a weird thing ay, i either get rock free nuggets or iron species
Pete

---
Permissions in this forum:
You
cannot
reply to topics in this forum