I don't know who found this or where it was found.  You will need to ask Uncle Ray, he sent me the pic coz he was too shy to post it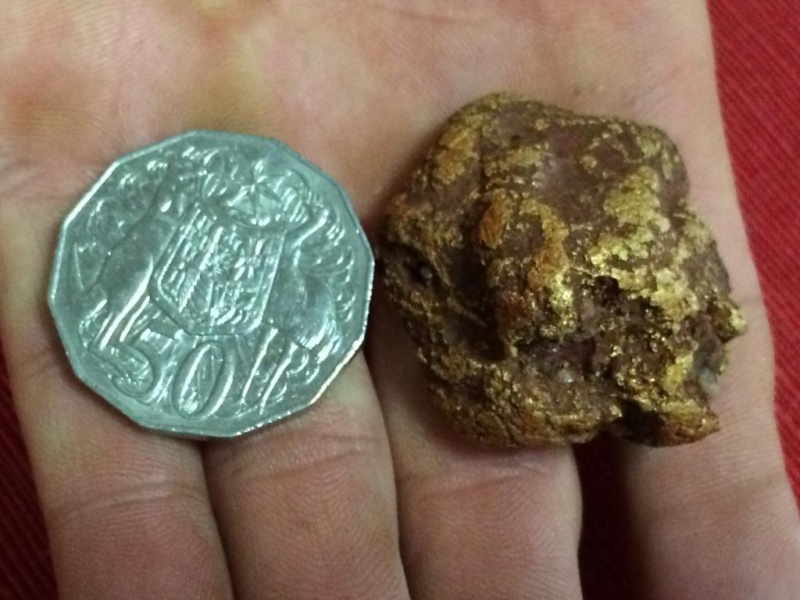 _________________
Life is what you make it, always has been, always will be.

Bignuggs

Forum Admin





mate of mine has been detecting for at least 25 years and has never found anything over an oz.

well he sure did kill the pig today being Sunday and yah couldn't wipe the excitement from his face let alone his Mrs and the mate that took him out there to a spot that is known for gold yet its mysteries still abound with even bigger rewards every now and then.

went nearly 4 ozs.

now with a good clean up with some secret ingredients --hopefully it will shine for him in about 5 days time.

enjoy and think positive..

regards
oneday
Very, very nice. What detector and coil combo was being used Ray??? How deep??

pilbarachad





45 with a 11" mono and not real deep.

but still had to dig a hole.

regards
oneday
exactly the story with the best pieces found most times , you only need a 2100 or so & boundry ride the edges of some areas gridding with any minelab pulse detector for that matter & come up with lumps & bugger the low n slow technique , go as quick as you like , go for cubic metres & coverage & wait for the scream , believe me its the best way to get the lumps where large gold is found on the wa iron flats .

albo





nice lump Ray looks a lot like this one

  me old mate is one happy camper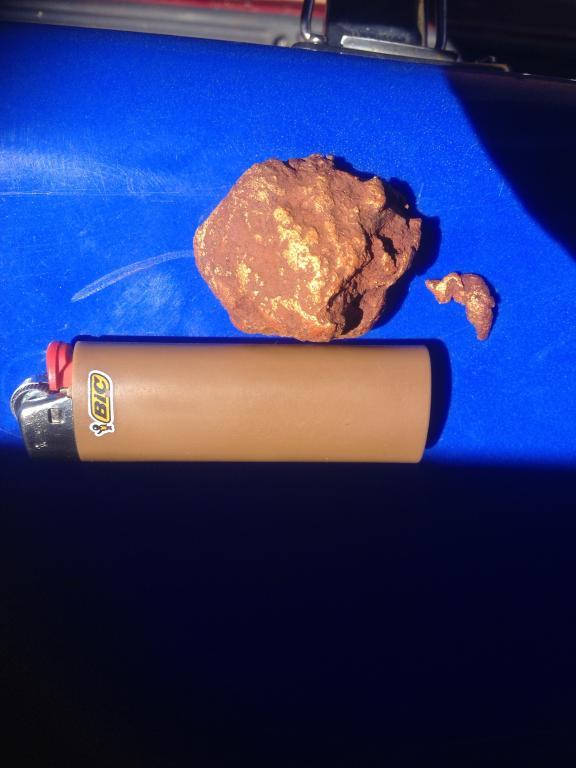 _________________
Do not go where the path may lead,
Go instead where there is no path and leave a trail.

Flying kiwi





Very nice gold 
Cheers bluedog
What a beauty, well done

Cheers

Sandra

well if the 4oz slug wasn't enough me mate comes back with a 10 gram piece to really press home his effort from were I told him to have a look..

good luck comes to all who persist..

regards
oneday
OneDay, Nice to see you are prepared to help others.
Always pays dividends and makes one feel good to.
Here at Pardoo mine site until Tuesday. Wheather looking much better for detecting.
Will be off in May to wave the wand.
Wish you a good season
Cheers
John

krazycaptain






---
Permissions in this forum:
You
cannot
reply to topics in this forum