some gold i scored,biggest being 5.1gram and the smallest .27gram.
hi just40, some nice gold there, all looks well worn cept a few top ones, maybe getting close to the reef, did it come out of an old river bed? good find anyhow thanks for sharing
Martin

_________________
keep safe out there
Martin

martinjsto

Forum Admin





Great find ...
Nice colours ....

Cheers Nanjim
Jim

_________________
A bad days prospecting beats a good days work anytime...
Great work
looks very worn Indeed
Did you find it with the Eureka ?

Been out there once - found a lonely piece

Ttrash





They are nice sized chunks of gold. I don't do well on the tiny ones but I'm confident I can pull a few of those out if I can find a patch. I'm in the area now but finding it difficult to read the land. I camped in Glendon Camping area and have made my way around a lot of the property. There are lots of mines but not a lot of quartz to be found anywhere that I've looked even around their diggings. I'll duck into the mines department in Warwick in the morning and try for some maps and advice.

_________________
Phil & Sandra

Moneybox






Ttrash





I walked just over a kilometer from the Glendon campsite into the Duriakai state forest today. On the way I found some of the quartz I've been looking for but still no gold. I came across an area where somebody had raked it clean and moved the logs. I guess they were onto something. This area led down a creek that had every crevice thoroughly scraped clean for the 800m that I followed it. On the way back I cut through the bush trying to get onto some fresh ground but still there were dig holes all about. I only got bullet shells and wire.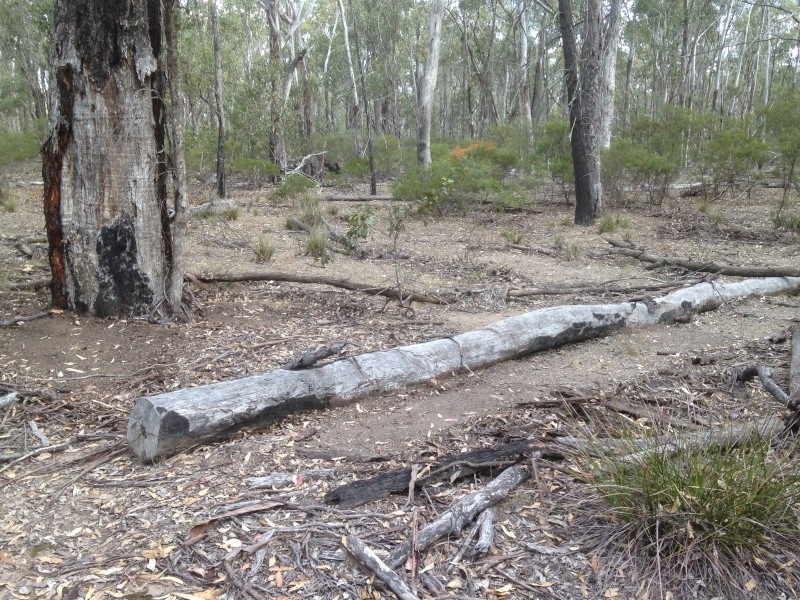 As I was coming back along the fire brake looking for the hole in the fence where I crossed I met a couple of young guys from the Gold Coast in a Hyundai. They showed me the gold they have collected with the SD2300. I don't think I have any chance of getting gold that small with the ATX and perhaps that's why I have none. Even if the machine found it I'd have to invest in some better spectacles to be able to sort it from the dirt. They had it in a small vial full of water and it looked more like sawdust with a glitter.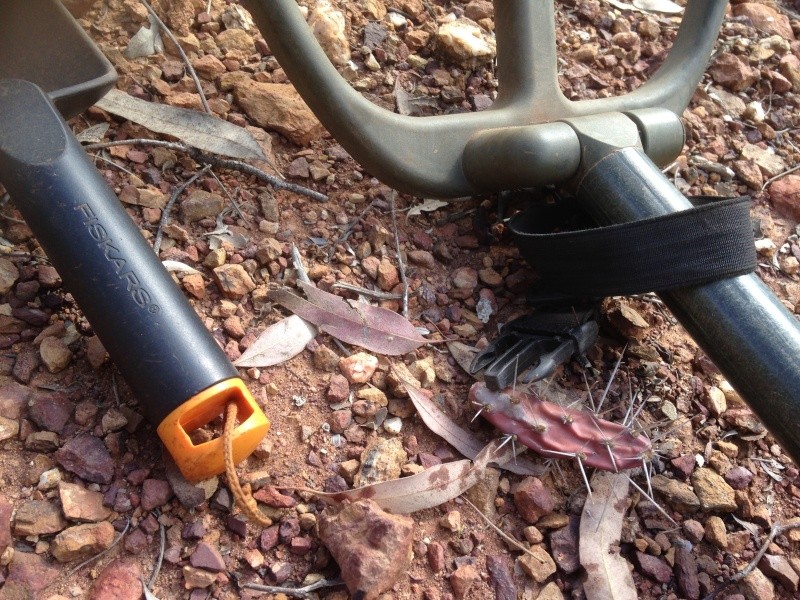 I spent the first night at Talgai and this nasty little prickly pear got my finger.  

_________________
Phil & Sandra

Moneybox





Hi just40,
I know this is an old thread,but i hoped to find a little info form you on that 20+ grams in the photo was it from Duraki or
Talgai??.In the ironstone or Shrist.?.There is that other ground close to Karara. Thanks, any help would be much appreciated

Cheers for now
Greg
duraki, never been over to talgai.
that area you walked thru is the rackings and you maybe came out at the puddler and grave, i have found gold in that area.
I picked up one or two bits south of the grave area. The rangers don't like anyone in that area. They spoke to me once and luckily I didn't have my detector in my hand, only my camera. They made it plain they didn't like detectors.
A lot of that ground has been raked in the past. I never found much around Durakai but there are some good potential areas.
_________________

Panther





I know Warwick is a suburb in Perth and there are many people live there. Is this Warwick the same place you said? or it is just a small town with the same name?
Moneybox, you said you can get map in Warwick department. so I may guess there is a department in every small town, may I?
Warwick is a reasonable sized town in South East Queensland. Quite a lot of gold mining areas within an hours drive.
_________________

Panther






---
Permissions in this forum:
You
cannot
reply to topics in this forum