I got a call from a mate who has been killing the pig with the crays this year who had a stuck pot. 1/2 hr dive and all free and 4 crays still in it to boot.

so one each for brekkie and one each for Xmas day,

unlike last year when i had crays to spare I didnt put my pots in this year so first crays for the season for us.
hope you all over indulge this festive season too. soon walk it off in a few months anyway.
cheers all.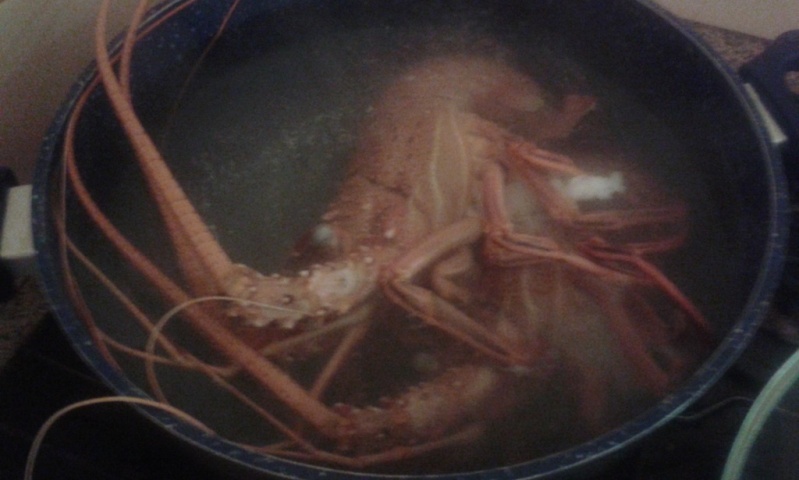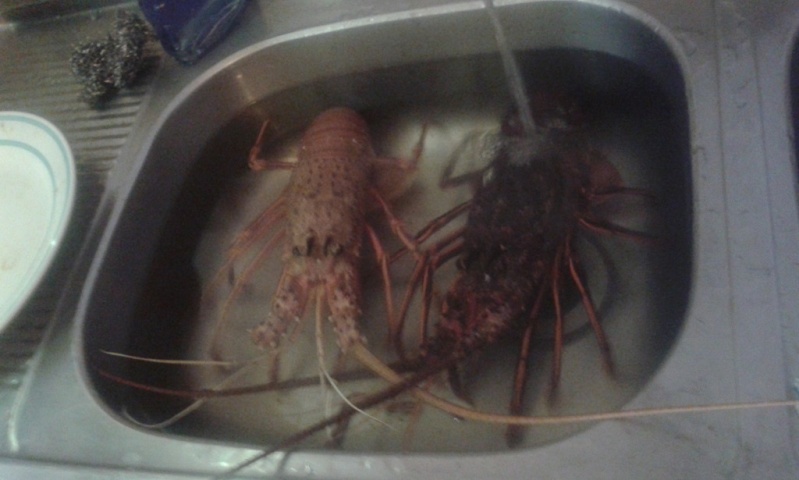 _________________
keep safe out there
Martin

martinjsto

Forum Admin





they look nice Martin enjoy--

I've still got a couple of jars of red claw and a few prawns and Kilpatrick oysters and a beer or 2 that should she me through to bed--that will be about 2pm

time for a nanna nap and revitilise the fat muscles and go through till 7pm then by bys again

its a hard life in the Pilbara but someone has to do it..

mind u if anyone up this neck of the woods wants to drop in then feel free..its only me and the mrs....

all the best

regards
oneday
Got 10 in the freezer for Chrissy! Got to be some reward for living in Geraldton eh?

toad






---
Permissions in this forum:
You
cannot
reply to topics in this forum