Sent some people out to a spot that I knew had gold on it.

They got 18grams and I got some prawns..

well at least I got something out of it mind u I'm yet to see the prawns..

Its funny how over the years u do people a favour yet they never repay u in any way shape or form..

they have told me of a few spots which we are yet to find gold on but Oneday we will hit it. (photo tonight..)

regards
oneday
Sounds a bit piss poor, oh well strike them off the chrissy card list

If you can put Nosralt and i onto some good ground we will buy you 2 burrito's and a 6 pack of corona's to wash them down with

Ray,

Same as you, I used to put people onto spots. I often did it even from my kitchen table using a mud-map, more so these days a GPS reading. I did it for years in spite of my wife telling me I was crazy. But in the last few years I've been shat on badly and like you, "I never saw the prawns" a few too many times.

I don't do it these days. Not worth the ranting about greed, gold and what it does to some people. Shame really. If people want to know where gold is likely to be found then "it's all business" with me these days. Pay me and I'll tell you. That's a shame as well eh? There's a lot more people out there having a go and good luck to them. But with more people comes increasing greed. Integrity and trust can become a scarce commodity.


Hmmmmm.  I was gunna say I got the prawn heads and the empty cans for scrap metal but I won't  

as ya say, sometimes it just isn't worth it.

_________________
Life is what you make it, always has been, always will be.

Bignuggs

Forum Admin





Like you guys I never saw the prawns, and cant remember exactly how many cartons of beer never arrived either come to think of it, there are few people that are good for their word these days, but my motto is and has been for a long time now, "if you don't expect anything then you wont be disappointed when you don't get it!"

Spoke to a bloke on the weekend that's been bugging me to come along on a bush trip, hasn't even got a detector yet, I told him earlier its not going to happen, but he asked again and I said better you start to research and get a detector and learn to use it, his answer was, I will just follow you about! WTF  

, told him to join the local apla club.
, pass the buck.............
Had my nuts kicked too many times doing the right thing for people who at the moment they get on to the gold seem to forget that you were the one that put them there, don't let it worry you and simply put it down to experience and take it as a lesson learnt  
au-fever
For thousands of years, gold has done funny things to the minds of people.
You could say, loose lips sink ships or destroy friendships.  I'm sure we have at some time supplied info to someone and it didn't work out too bloody good.
It's becoming a difficult game or hobby, so would you truly tell someone where the
X
is if you know you can go back there and find the filthy gold.  I'm sure you would admit you wouldn't tell them.  Be honest.
Call me a bastard, I don't care but, it's all about research and the hours you put in to find it.
I can't remember the last time someone told us the exact location they found the gold.  That's the way it should be.
You are the people who put the work into it, unless you can really trust people, why tell them.
PS. Please remember this, the many names I've been called are spelt in capital letters  


_________________
Life is what you make it, always has been, always will be.

Bignuggs

Forum Admin





couple of pics from Uncle Rays patch.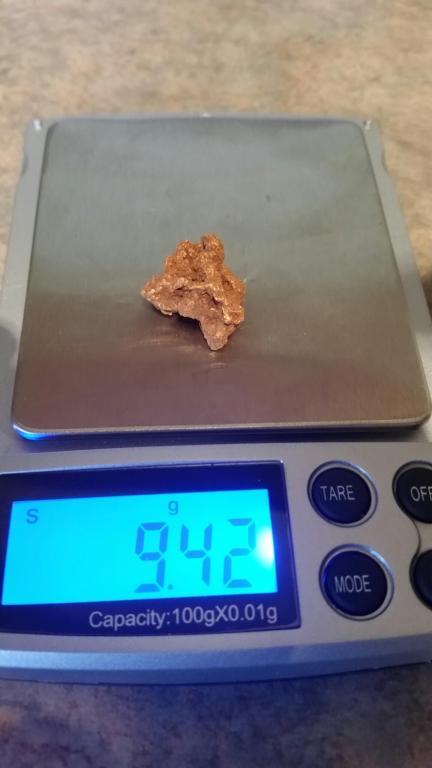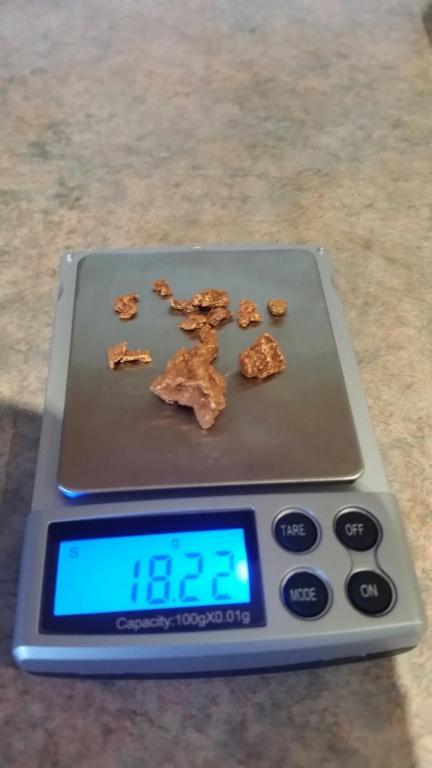 _________________
Life is what you make it, always has been, always will be.

Bignuggs

Forum Admin






---
Permissions in this forum:
You
cannot
reply to topics in this forum