Took a bit of planning but I'm off Sunday evening.  Touring around, plenty of free ground still out there.
Not sure where I'll be but looking forward to getting outa the Perth metro.
First stop, Meeka to catch up with some nice people I met a few years ago.  after that ?? who knows  

And maybe catch up with some of the lads from the muster, ya never know.
cheers all
Cliff

_________________
Life is what you make it, always has been, always will be.

Bignuggs

Forum Admin





Good luck Cliff, You're bound to catch up with many on there last run before the heat rolls in.

Cheers

_________________
Good luck & safe travels
Peter
"Aging seems to be the only available way to live a long life."


Nightjar





good luck cliff, we may see ya out there as we are going to the muster spot in quinns for a week heading off on monday. i will keep an eye out for ya and be on ch 18.
cheers

_________________
keep safe out there
Martin

martinjsto

Forum Admin





all the best on your adventure Cliff.

happy b.day, hope you had safe travels

gold n beer





'Go for Gold'... Cliff!
n safe travels.

Can't wait for the tale on the journey.

NuggieDreamer





Cliff
Have a golden trip ...
It is starting to warm up a bit ...
Be safe ....

Cheers Nanjim
Jim

_________________
A bad days prospecting beats a good days work anytime...
Hi All,
Got back last night after a good week with the flies  

It is getting warm out there, only did about 3 to 5 hours a day maximum so myself and a mate who was with me made sure we had plenty of fluids  

 we did do a lot of celebrating  

Cue caravan park was empty except for 1 tent but a lot of traffic heading north on Saturday.
We headed for the quinns muster site on Monday morning, Martin, Karen, Shorty (Chris) and June rolled in a bit later that day.
So what did I find ?  the first was a stake thru a side wall so that was a quick trip to Meeka for a tyre as I only had one spare with me.  I knew I should have taken both spares.
Only found 2 pieces of gold, a .1 and a .4 and a rock that needs to be smashed.
How the 7000 picked up the .1 has me stumped.  it was a tiny flat piece stuck in a lump of hard dirt about an inch down.  the .4 was found in natural ground in an old scraped area and that's all I got for the week and I won't tell ya's about all the shot gun pellets, rusty tin, small nails etc, ya get idea  

I know the other chaps found some pieces and I'm sure they'll let ya's know of their fortunes.
And that is it until next year unless a cool weekend pops it head up and might do a quick overnighter somewhere.
Cheers

_________________
Life is what you make it, always has been, always will be.

Bignuggs

Forum Admin





Only took a couple pics to see what my new camper trailer looked like.  Bought an Oztrail gazebo also which was brilliant until the the afternoons and just hung a tarp to block out the sun.
As usual my old mate Roodog relaxed after getting into the fridge  

And one pic of ground where gold was found during the forum muster.  we went over it again but got nothing so we moved around a bit.
Deet, one of the areas we went over last time has small gold but really needs a 2300.  it's where I got the .1, different ground/soil to the rest of the area.  I might have to go back there next season.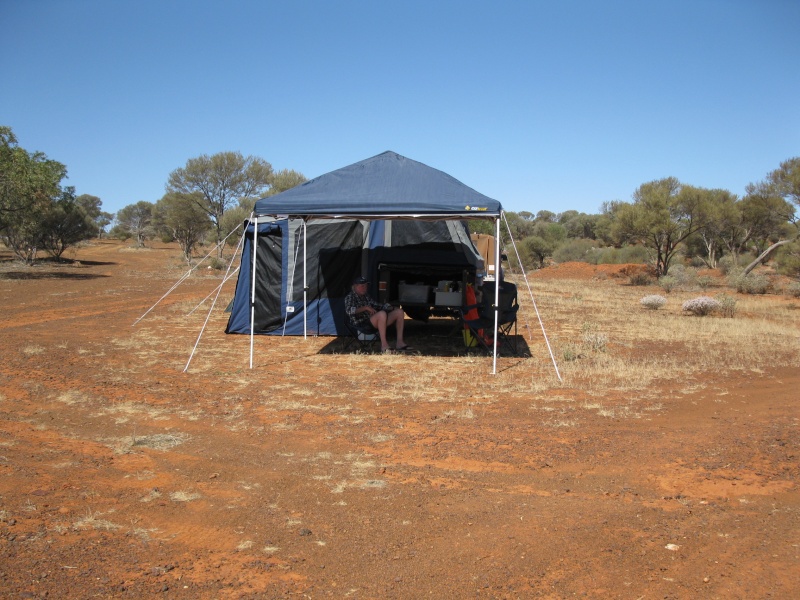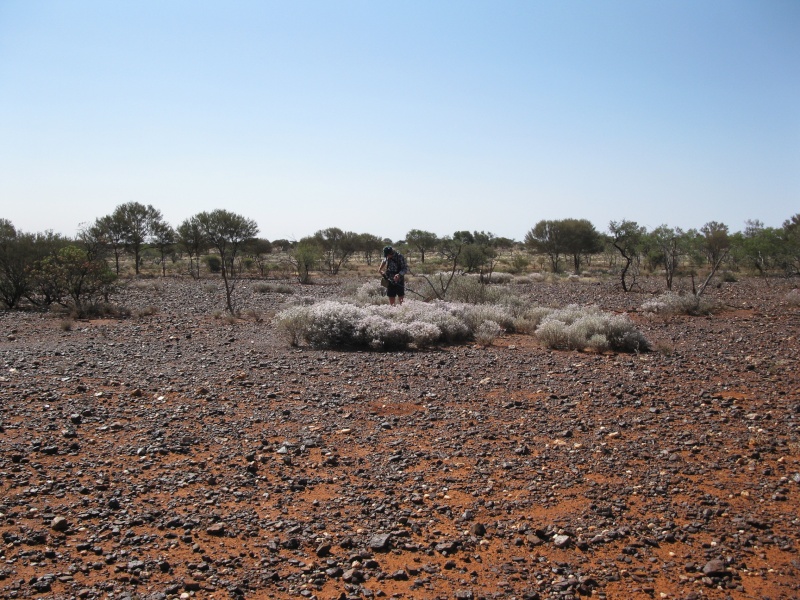 _________________
Life is what you make it, always has been, always will be.

Bignuggs

Forum Admin





We have just finished a great week at Quinns, we met Martin and Karen there for one last catch-up before the end of the season, also a nice surprise to see Cliff and Graham were also there celebrating Cliffs Birthday which lasted all week!
With the weather being quite warm our time was shared with detecting and relaxing! We had found a few pieces but the best areas were found after everyone left, two small areas both giving up a few pieces. Total found 37 for 16.94 grams.
Thank you to Martin and Karen for meeting us there it is always great to spend time with you both, and thanks to Cliff for the Deep Heat for Junes shoulder.


shorty





cheers guys, it is always great to catch up with you both again, good to hear you hot on some nice bits after we left. they all count and yes meeting up with Cliff and roodog was a bonus for the week. i got no gold this trip but thats the way it goes, i only got a few hrs each day in as it was hot and we enjoyed the time relaxing around camp with me getting a few arvo grandad naps in. we all sat outside and watched the dockers get beaten on friday night with hundreds of unwanted midges but luckily they weren't hungry and didn't bite but a great night under the stars watching footy. Chris and june sure have a sweet setup.
cheers all
Martin


_________________
keep safe out there
Martin

martinjsto

Forum Admin





Cliff - Sure looks like you're on the way getting all comfy out there now. Next muster I'll try not to turn up so crook so, save a coldie for me.

NuggieDreamer






---
Permissions in this forum:
You
cannot
reply to topics in this forum