I recon this could be it for big deep stuff 18" round coming out in the new year
Thoughts?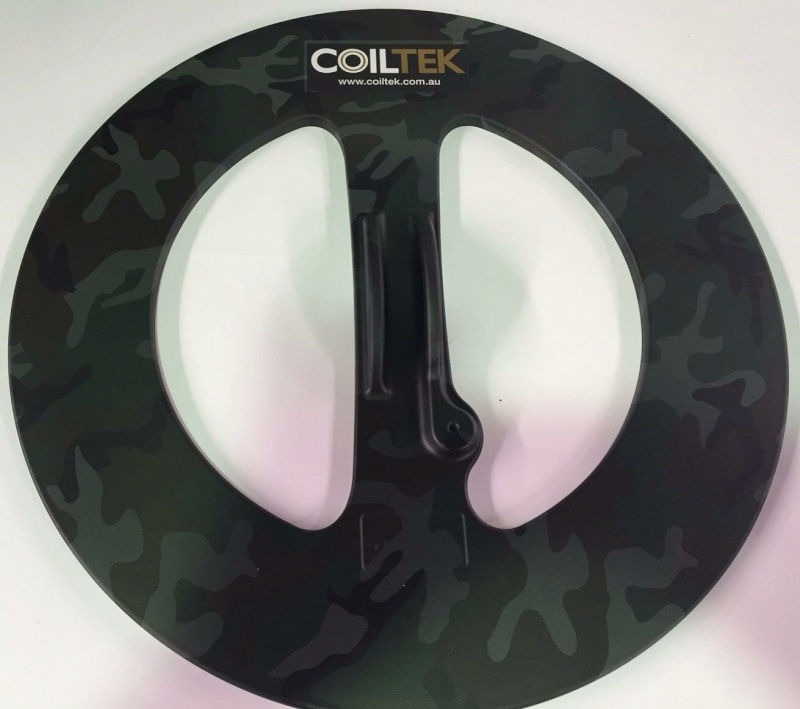 _________________
Do not go where the path may lead,
Go instead where there is no path and leave a trail.

Flying kiwi





G'day Tom, I'm leaning towards getting the Coiltek 11 inch mainly because its lighter and would be extra sensitive on the small stuff. I found the Commander 11 inch was the way to go on our last trip easy to swing all day for us old folk.


Cheers Kev

Biggest Kev





looks interesting Tom, if its anything like the 14 inch elite it will be a killer with depth.

_________________
keep safe out there
Martin

martinjsto

Forum Admin





A couple of coils I would recommend for the older folk, use them myself and have done very well with them, big coils get harder to use as we get older, so if you are looking for smaller general use (best part of the day use) coils that will get the goods consider these ones.

Nuggetfinder advantage 12" round spoked mono coil, a very much overlooked size coil, they are lighter than the 11" minelab commander mono, with a bit better ground coverage, excellent sensitivity and good depth as well, surprising depth on bigger pieces and easily gets the smaller bits as well.

Nuggetfinder advantage 12"x6" elliptical mono coil, another overlooked sized coil, I originally bought mine a couple of years back for using in spinifex country, but I used it a lot last season and was surprised at the small pieces it would get, best sized piece so far 19grammer, good ground coverage, lightweight, and very sensitive, good depth ability as well, good shape for getting into nooks and crannies.

Used these on the 4500 and 5000 mostly

au-fever
Tom

I agree mate it will be a game changer for the people with the GPX detector

We have a few areas I will be keen to swing that mate

As for the extra weight

Adjust the bungee and away you go just need to swing slower

Peaky

_________________
Next Step Could Be GOLD

Peaky





Yeah au-fever totally agree the NF coils are very good, I have a 17x11 and 16 inch round spoked for deep ground. The 17x11 is lighter than the 11 inch Commander coil, but I like the 11 inch Commander for its ability to sniff out the smaller bits. What I'm seeing and reading about the new CoilTek Elite coils is good news for us GPX owners, must have one for next season.

Cheers Kev

Biggest Kev





Hi Kiwi..I've got the 14 and 11 inch..in the east I think these 2 will do the trick ..But will definently be getting an 18 before we venture west..You soon get used to the extra weight..I don't know how they will handle very highly mineralised ground..I suppose might have to drop the RX a bit..I don't think running in sensitive smooth would be the answer.better to drop the gain a bit..and keep in enhanced..Time will tell..cheers..

Baldy





he Baldy welcome to the forum no gold over here mate its all gone

yea im basing the hope the 18 will be as good as the 14 elite I have but with even more depth. I have found that in hot ground dropping gain stab etc to calm her down is needed and I also run in tracking. in quiet ground you can still crank her up.
it is a heavier coil and not for some but I put up with it due to the results.
if I want to play around with the fly shite gold I get out the SDC the 14 elite still pings down to 0.2g no problems anyway.
I have found with the 14 elite there is a lot of bigger deep and not that deep gold still out there that we have all been walking over for years

_________________
Do not go where the path may lead,
Go instead where there is no path and leave a trail.

Flying kiwi





Hi Tom.Sounds like you have done well with the 14 inch.I like Kev have been leaning towards the 11 inch,but now am thinking maybe the 11 inch and 18 inch together is the go.Have you got any idea how much the 18 will be going for and the weight also.

Cheers

Phil

cruiser1





Cheers Kiwi, have specks down to .05 gms ,so the elite 14 will match it with the sdc..on the small stuff..and with the new 18, should hold its own against the gpz..really like these new coils..

Baldy





I wonder if they will make a coiltek elite 8" round or 8 x 6" elliptical like the sadie



Brendon M





From what I understand is that the new windings work better with larger coils than the smaller ones...so they might not do the smaller ones..?

Baldy






---
Permissions in this forum:
You
cannot
reply to topics in this forum