Not much I can say about the possibility of being fried to a crisp.
Anyone who had thorts of getting out this week, make sure you are well prepared.
Cheers
Last edited by Bignuggs on Mon 08 Feb 2016, 9:30 pm; edited 1 time in total

_________________
Life is what you make it, always has been, always will be.

Bignuggs

Forum Admin





I've just come down from Kalbarri - need I mention: from the frying pan into the fire! However, the humidity is much lower; it feels much more
comfortable
despite the high temperatures.
Keep cool.
Steady Eddie
It's currently 40.4C in the main bedroom and 37.7C in the lounge room but I'm buggered if I'm turning on the aircon.

_________________
Life is what you make it, always has been, always will be.

Bignuggs

Forum Admin





Good decision. It's healthier to breathe natural air. Air conditioners tend to dry out the air, and, believe it or not, our bodies are designed to handle large variations in the climate, due to the hardships we had to endure in the distant past. I had 41.5* in the camper today at 2 pm. All around me air conditioners create a constant hum, 24 hours a day. I was happy just to be able to buy some good bread again, and the large variety of vegetables layed out in their full splendor at the various supermarkets made me realize just how conditioned we become when exposed to it permanently. To be able to look again at nicely manicured walkways, for instance at Joondalup, made me feel good again. Civilization does have its good side as well. I am contrasting this description with Kalgoorlie, the busy mining town I lived in after leaving the gold fields up North.
Cheers, Eddie

Just called my sister in Mandurah.  I'm moving down there for a few days and my swag is going to be set up in the pool  

Ya gotta love it, get used to it or leave it.  We got heat and that's all there is to it.
It's been good drinking weather    

_________________
Life is what you make it, always has been, always will be.

Bignuggs

Forum Admin





Caravan Parks tend to be a bit cooler, I guess they tend to have more vegetation which absorbs a fair amount of heat and radiation. There is another side to them as well though: because of their cheaper rates, they attract some shady elements; a good case in point is the Goldminers Park in Kal: I hadn't been there more than a few days when 6 cops turned up one morning and arrested my neighbours for drug (ice) dealings and robbery. A small toddler was a wittness to all this: just imagine what influence this has on a young growing mind; a person who later will take part in running the country! I suppose it takes all kinds...!
Just a thought.
Keep cool in Mandurah, Eddie
We all, just got back from a quick trip to Mt Fisher which was very interesting. They have had lots of rain and of course the weather was very hot. Wondering what I was doing in such heat, I went to help mate collect a one head stamper whom is going to restore it to give it new life and with the blessing of the mining company whom had it. Whilst up there did 2 days prospecting and found a couple of small nuggets and just ensured I drank plenty of fluids and detected shady areas helped it be manageable.
The team also got to see a spectacular fireball around 8.30 on Saturday, which we were sure it was going to hit Wiluna from our location.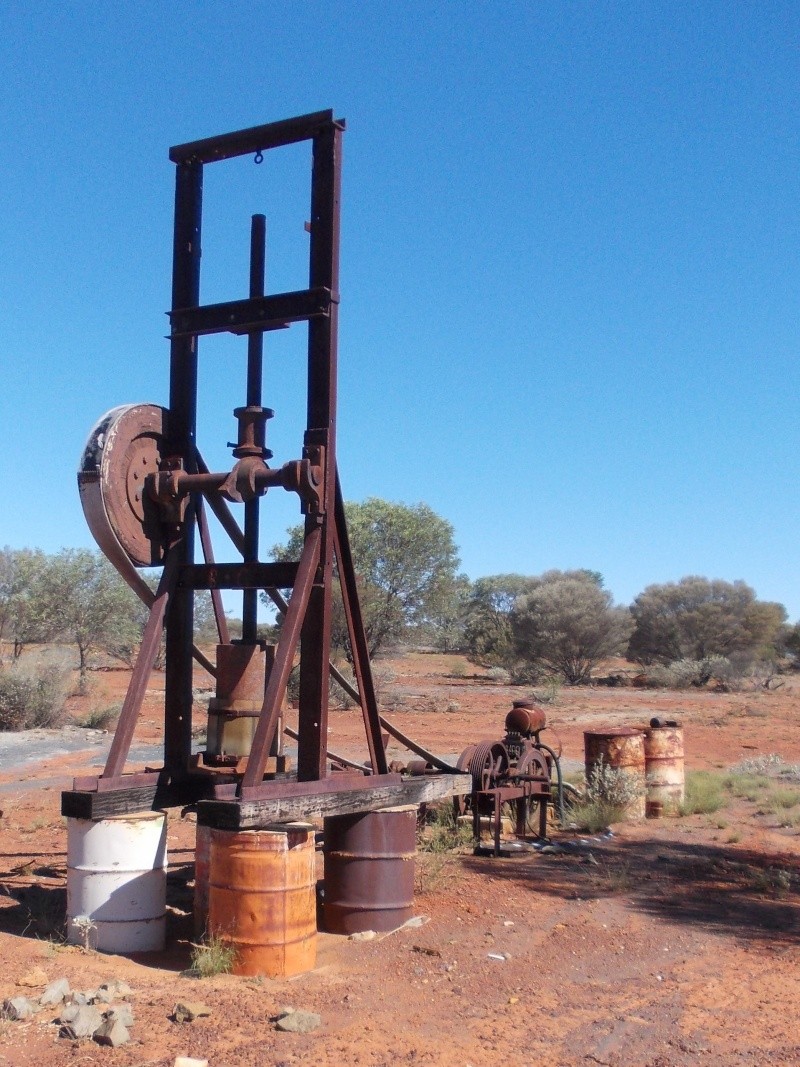 Just got back from a trip down Esperance way while the heat wave was on.We took the beach and tracks as far as we could until we hit the huge cliffs below the Nullabore.Was certainly a lot cooler than the metro area.
Roll on detecting season.

Cheers

Phil

cruiser1





Hi there guys, just got back yesterday from being around the goldfields for last weeks heatwave. Yes it was hotter than normal out there, one day the temp gauge was at 50 deg around 130 pm!! But I love the heat and the YELLA that came with it !!
If the old fellas did it so should we !

Great start to the season 2016

Cheers Golditch
Gees your keen Golditch,certainly deserve all the gold you won.I am thinking about heading off early april and still worried how hot it may be then.
Good luck for the rest of the season.
Cheers

Phil


cruiser1





Defenetly got the itch early Phil, you loose a lot of swing time to manage the Heat ie Beer drinking !! But love the bush.
April will be the normal time but needed to get away.
Best of luck to you also Phil.



---
Permissions in this forum:
You
cannot
reply to topics in this forum