Hi All

Been busy for a while but just wondering is there still jokes section on this forum With all the shite that is happening in our world sometimes a little laugh can help
Um Linlara , lets start with Donald Trumps hairdoo... Hes a funny bugger isnt he , very rare indeed, i like him tho. Im sure he will bring us many larfs over the next 3 years.

albo





Thats exactly what I did when this happened.. on one of my recent trips to the Murhinson.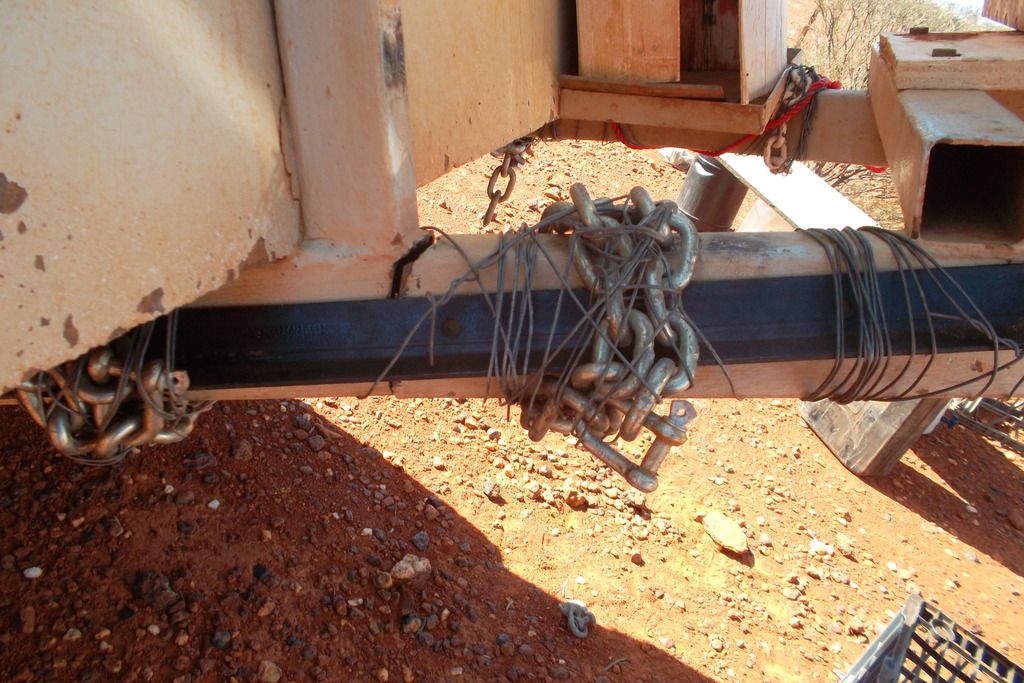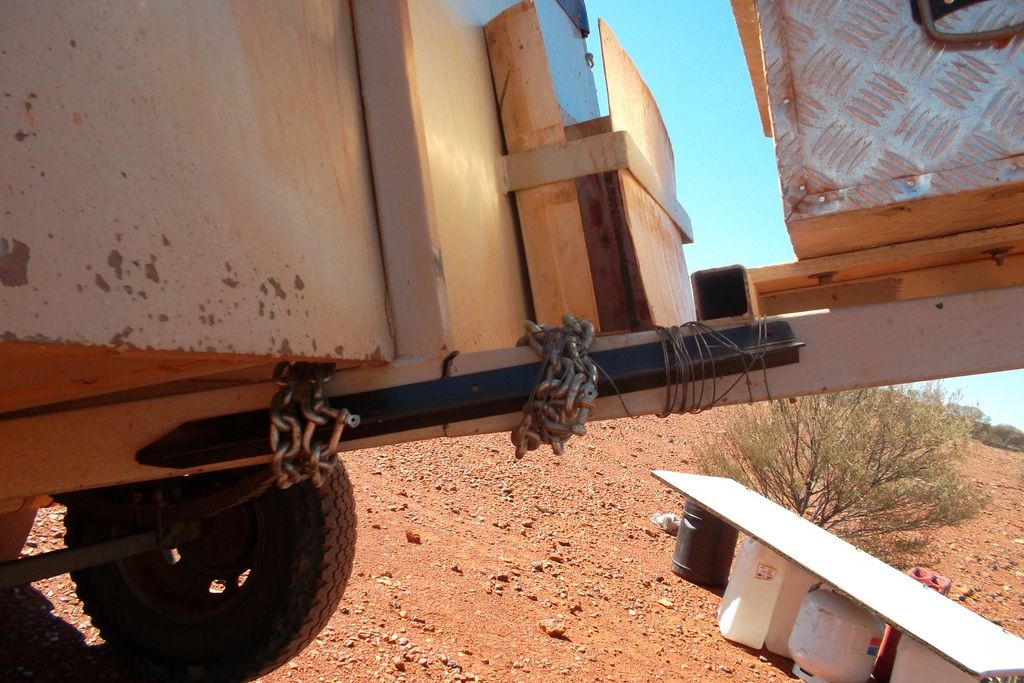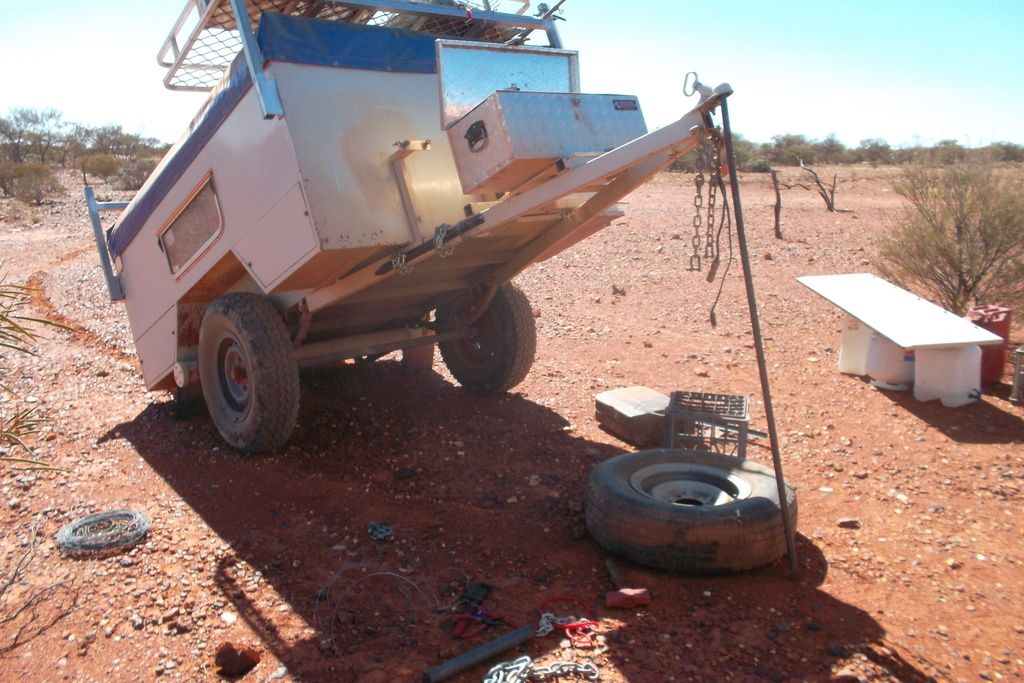 The draw bar snapped on both sides.When I jumped out of the car to see what the almighty noise was all I could do was laugh and say,'' gees Phil you wont be getting out of this one in a hurry ''.But after a couple of hours,some star pickets,chain and wire I was able to limp into Meeka.Trying to find someone to do some welding,well thats another story.Previously someone had welded accross the tops of the draw bar which had weakoned the metal.
Cheers
Phil

cruiser1





Found this one from a recent trip.
"Cliff playing cricket with the 7000 in double pluggers"


NuggieDreamer





Wish I had some video footage of someone and their motor bike  

  How was the walk back to camp  

but this will have to do for now.  a full moon in broad daylight and the poor dog didn't know where to look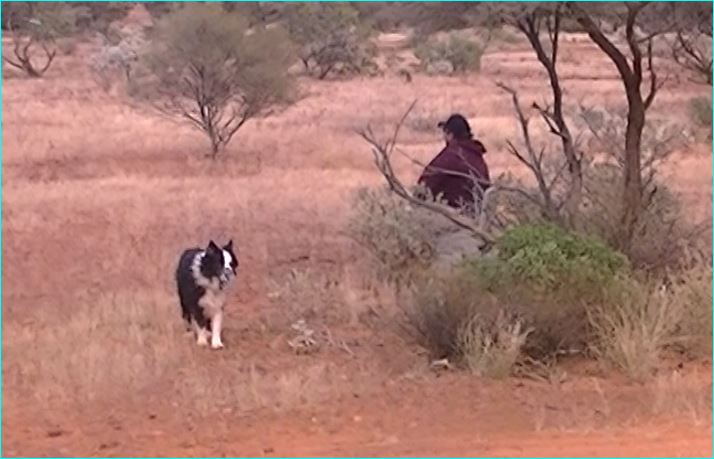 _________________
Life is what you make it, always has been, always will be.

Bignuggs

Forum Admin





Hey Cruiser
Top job mate

i can see you used a torque wrench on the wire but a touch of gaffa or duct tape would have been the icing on the cake I never travel without it.Qualified engineers eat your heart out

Cruiser 1 , the trailer in the air reminded me of an accident a farmer freind had once , he was releasing the coupling , the trailer rear heavy after loading& it reared up & the pinch point between the coupling & rse end of the tray cut the saturday night finger clean off, 2 hr drive to hospital with the digit in an ice bag. The medicinal rum on the drive mmm lets say didnt go well with the clinic bisso , he ended up loosing it was the result.

albo





Ar yes the larfing bit was i sheared the end of my index finger nearly off the same week from a work accident the same week, it was dumb & dummer propped up at the bar later on.

albo





Hey albo, surely Kilkenny and cornflakes eased the pain and it didn't hurt  


_________________
Life is what you make it, always has been, always will be.

Bignuggs

Forum Admin





Gees albo,OUCH,that would have hurt for sure.At the beginning of the story I thought you were going to say that you laughed at the poor bugger.I suppose the moral of the story is to always carry medicinal spirits with you at all times.

cruiser1





Ar all good cruiser1 , just a larf & a safety share mate, any gold coming in? Starting to think about a 2300 these days .even an ounce a week crumbing is a handsome prize these days, but thats another thread

albo





G`Day albo.Yeah finnally getting onto some good gold,heading out next week for a stint as the weather looks like it may be ok . By all accounts the 2300 is a good machine you should be happy with it.

Cheers

Phil

cruiser1






---
Permissions in this forum:
You
cannot
reply to topics in this forum