went for a night run and it was awesome. the 45 was running unreal and picking up small targets at raly good depth (some i thought was going to be big). the start off the night i picked up a small sun baker wich was good. i ended up with 13 for 10.3 grams biggest bit for 2.4 grams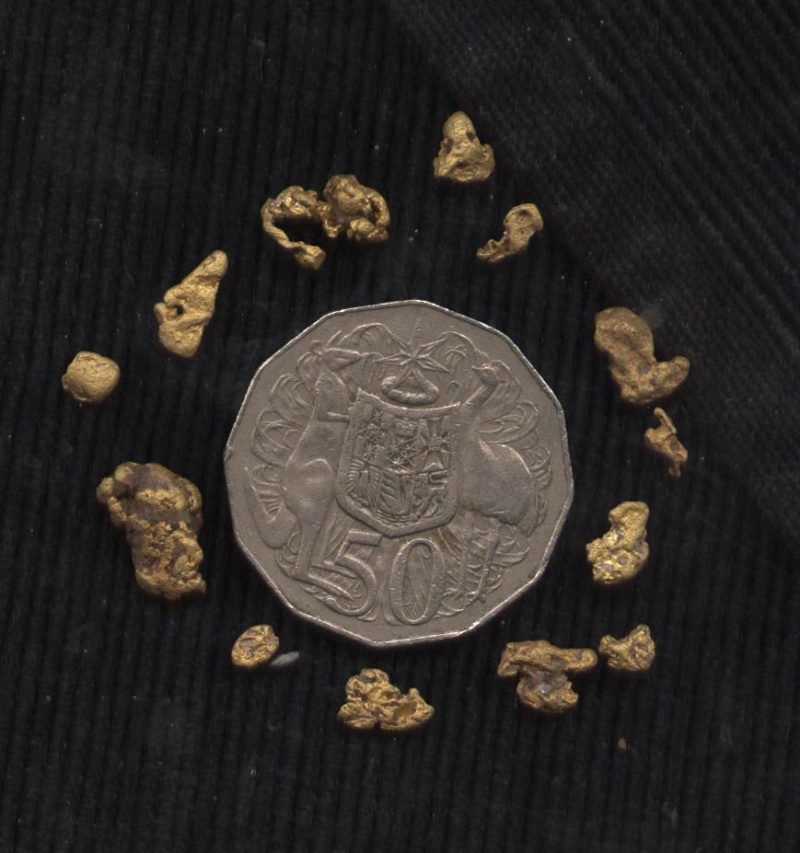 cheers
stoppsy
ps, time to sleep in i think as it's 3.47am
Awesome finds Stoppsy.

It's a wonder you pulled the pin and went home before daylight finding that amount.

Good detectors those 4500's. Also a pretty good operator.
thanks YH, i tryed to get a picture off one the holes i dug for a 0.6 but can't see it that good all i can say it was deep for that size, my mate couldn't believe it.
cheers
stoppsy
well done again mate

themrburns
thanks mate, i'm bloody loving this might be time for W.A i think

cheers
stoppsy
Christ Stoppsy, ya the only bugga findin' anything at the moment.
Well deserved. You've served your apprenticeship now keep it up.
You'll be chasing Narrawa round WA real soon methinks.
When ya go, I'll take over for ya in St. R. Nude



Robert
thanks mate, i would like to catch up with Narrawa, madtuna, crazzy and everone else would be great. would be no good chacing these guys as they would clean up pretty well i think, i'll have to push them out off the way to get infront so i beat them to it

. oneday i'll get over there and have a big go at it. i'll be heading back out tonight again for another go.
cheers
stoppsy
stoppsy, are you getting this gold from the mullock heaps, or is it on flat ground.

Goldbait





on hills and flats i don't think i'll be going back to the workings now....i should been doing this ages ago.
cheers
stoppsy

---
Permissions in this forum:
You
cannot
reply to topics in this forum