Happy will the results of this little activity. About 20g of fines from a couple of bags of rock. Crushed with the Compact Crusher, panned and then melted. Good use for a jam tin I reckon. Happy days!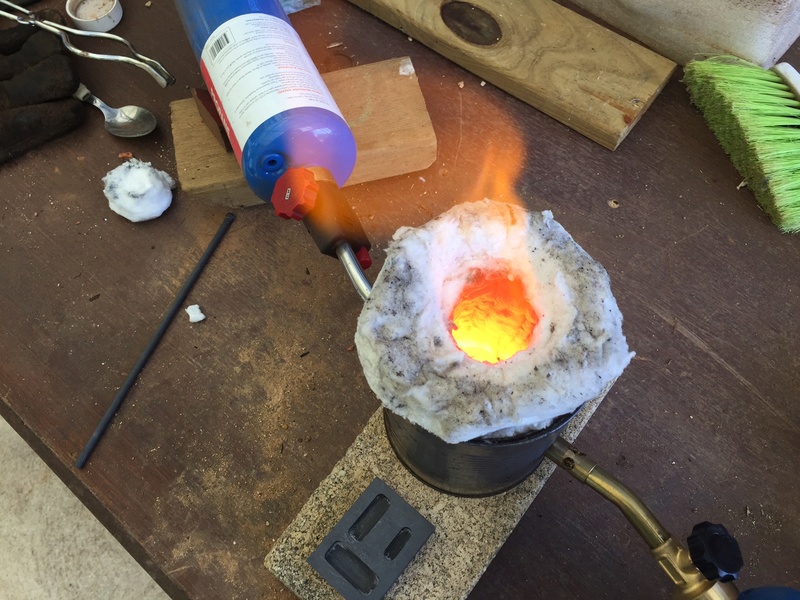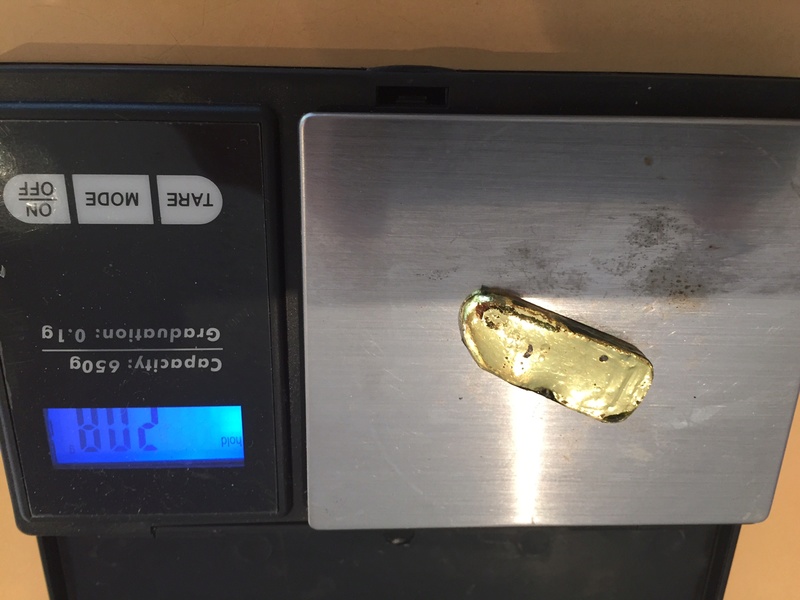 Since1981





Good little set up you have there mate. I haven't seen a crusher like that. Nice little button too.

I made a furnace like that out of a fire brick and used a graphite crucible. What did you use?

Cheers
Stingray


I use the cylindrical graphite crucibles - you can get different sizes, cheap as, from eBay. I found they only last two or three pours before the torches have put a hole in them or worn them thin - they do the job though. There's a (too long) vid on the crusher I put up here in a post somewhere a while back, works a treat for me.

Since1981





It's a bit hard to tell from the photo...but if your torches hit the crucible direcctly then that is what's going to eat the out. Grab an old crucible, cut it in half and turn it upside down in the bottom of the furnace....this gives you a stand to put your crucible with a charge on. The flames hit this rather than your main crucible and you should get more out of them. I can see by the bar that your not getting enough heat into the furnace and by putting a tand in that will make it a bit worse...maybe put a bit of steel over the top when your doing a burn to choke the furnace down a bit...this will help keep the heat in. Hope that helps.
Thanks, Pilko. Will give that a try next time. Cheers. Maybe not getting enough heat because I am too keen to pour it out - might have to have a bit more self control


Since1981





hahah...I get it...but when it's ready it's ready....maybe worth investing in a carbon stirring rod....you give the charge a stir from time to time and this will help with an even melt plus you will quickly get a feel for when everything is good to go...the consistancy changes fairly quickly. Anytime I can help just ask....also...and I'm sure your aware....but never get any moisture..water near molten metal....you'll have bite marks on your undies.
Ha - not the sort of bite marks I would prefer - I keep a healthy respect for very hot things. I have got a carbon stirring rod. I think the main problem is how quickly it goes from molten to not-molten-anymore. Still, it's all good fun and if it doesn't work I can just melt it again! I appreciate your comments and offer of help, Cheers.

Since1981






---
Permissions in this forum:
You
cannot
reply to topics in this forum