I'm getting this in early as I don't think I'll be awake later to see midnight.
I'm heading off to Mandurah for some relaxation and some liquid refreshments  

So Happy New Year to everyone and hope the golden goose lays plenty of filthy gold for ya's in 2018

_________________
Life is what you make it, always has been, always will be.

Bignuggs

Forum Admin





All the best to you Cliff and the rest of the forum members.
If you are heading to Mandurah get out and get a feed of crabs, they are plentiful at the moment.

Cheers

Phil

cruiser1





Thanks Cliff. Happy and prosperous new year to all.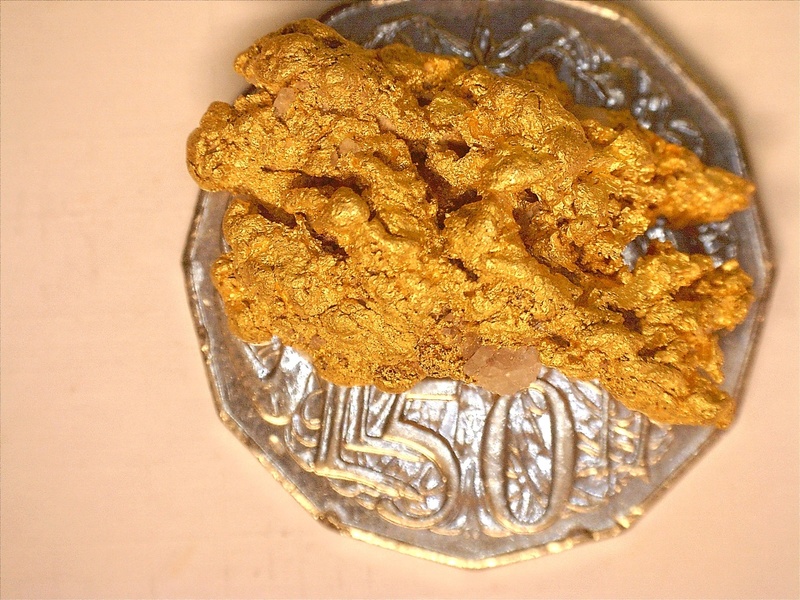 Hopefully there are enough of these to share....


_________________
Phil & Sandra

Moneybox





2017 - THE YEAR THAT HAS BEEN
What a year 2017 has been
with marvellous things heard and seen.
We ventured off looking for gold
putting up with hot and cold.
We started out on the coast
on the beach we cooked a roast
and went to a wedding in Shark Bay
saw turtles, sharks and even a ray.
Soon we were out on gold-bearing ground
at first not a lot of gold was found.
There were bottles, relics, buttons and pretty stones
and there were lots and lots of dried up bones.
Standing high on a riverbed wall
I wasn't really expecting to fall
but over the weeks it happened twice
and neither time was particularly nice.
The bones in my foot cracked like an egg
there were cuts, gouges and scratches all over my leg
and a noisy, painful vertebra crack
as I landed awkwardly on my back.
Later in the day came the whopping bruise
the best response was a really loooong snooze.
The coming days I'm forced to hobble
my balance is shot and I tend to wobble.
The rest of the trip there was a painful twinge
and - you guessed it - a constant whinge!!
So Phil set up the sat tv
and kept me calm with a cup of tea.
Out came Zimmer, our baby quad,
and very soon it got the nod.
Taz loved to hop on and go for a ride
he'd sit up front and be our guide.
In places there was intense shimmering heat
it would come through your boots and burn your feet.
We'd still try for a reconnaissance walk
the air so dry it hurt to talk.
I was statically charged and set off sparks
like tiny zapping lightning arcs.
So we'd hop on Zimmer and go for a trek
looking for that one nugget…. even a speck.
And then one day, for goodness sake
I found a nugget, in the sun it did bake.
That set us up, we'd found a patch
the relentless heat was the biggest catch.
During the day we stayed out of the sun
sitting for hours was far from fun
but as it cooled down late in the day
we'd grab the detectors and head off to play.
We tried dryblowing, sieving and panning
with four of us it took some planning.
Of gold I did not expect to find any
but at the end the nuggets were many.
In most places we generally found none
in others we managed to dig up some.
We finished up with the odd golden gram
and celebrated with scones, cream and jam.
We picked up a travelling mouse
that decided our bus was his new mouse house.
From odds and ends Phil made a trap
and safely caught him; it made us clap.
There were monstrous lizards all around
as Taz stood quivering on the ground.
They sauntered up just to say "Hi"
then curiously looked and said "Bye bye".
We caught up with friends in many towns
with giggles, stories and worried frowns
as Taz launched up into the sky
on a drone he managed to fly so high.
We dug with friends in tips and dumps
and occasionally we'd come up trumps.
We'd battle bugs, mossies and blue-arsed flies
and finish with brilliant sunsets - rarely sunrise.
But enough was enough and we were done
four long months and 364 grams plus was the sum.
It was certainly great to finally get home -
except for the annoying ring of the phone!!
That was our year with its ebbs and flows
a real mixed bag but that's how it goes.
So, eh you, happy new year to everyone
we wish you health, wealth and lots of fun.
by Sandra Box
Copyright 31-12-2017.

_________________
Phil & Sandra

Moneybox





Thanks for sharing, great poetry and all the pics.

Happy New Year and the best of luck in 2018..

_________________
Good luck & safe travels
Peter
"Aging seems to be the only available way to live a long life."


Nightjar





Very nicely done and happy new year
well done guys, great year. happy new year to all our members and have a great 2018
cheers
martin and Karen

_________________
keep safe out there
Martin

martinjsto

Forum Admin





Happy New Year to all members and wishing you all good health, happiness and finding lots of gold.

Bob & Joan


---
Permissions in this forum:
You
cannot
reply to topics in this forum