went out for a swing tonight but the detector was a bit ratty i think a storm might be on the way. there was a few shooters out so i thought it might be a good ides to hesd bsck in. i picked up 5 for 2.60 grams the biggest one 1 gram. it was like using the 8" again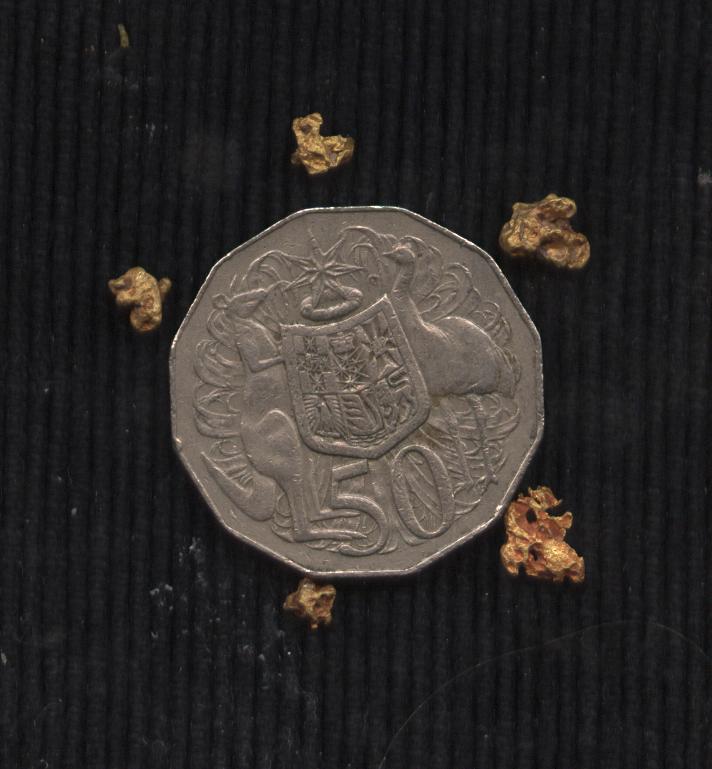 cheers
stoppsy
Mate at this rate you wont need to sell ya 4500, just buy a 5k with all the gold you have now

Nice work mate.
_________________
Johno

rarebreed





If i were getting results that regular, i would be stoked..
Either way any minelab has good reasale, and you wont lose much on it at all.
When the gold price was up around 2k an extreme on ebay was going for close to 3k, now gold has dropped detector prices have dropped just a little..
You should sell some gold off keep ya 45 and get the 5000 aswell. Have a small coil on one and a bigger one on the other,,, saves changing coils, just plug into your harness and away you go.
Then make up your mind to sell one of them off...

Once again great finds, now u need a night vision camera,,, i miss ya vids....

Makaw





STORM... WHAT BLOODY STORM???
Stoppsy have you been drinking again?



I told you you halucinate when you do.
Now, go stand in the naughty corner
Miss Lardarse

---
Permissions in this forum:
You
cannot
reply to topics in this forum